News From : DagangHalal.com (12 Mar 2013)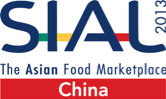 The secret is out
Chinese retailers are increasingly looking to sell private label products to gain an edge.
Metro Cash and Carry, the German self-service wholesale retailer, has opened 50 stores in China since its first store in Shanghai in 1996. Seven years ago, it began offering more private label products in China.
Metro Cash and Carry is aiming to ramp up private label offerings by 20 percent in less than five years. When it comes to choosing a supplier, they tend to work with overseas companies that produce foods, such as milk, that Chinese domestic producers have had a poor history of producing because of numerous food safety scandals. Overseas retailers in these foods clearly have an advantage with their history and experience in selling safer foods.
Breaking through
Several overseas food and drink suppliers are trying to sell their distinctive brands in China.
Several overseas food and drink producers are following in the same model of introducing their brands to China and slowly building their businesses by supplying Chinese suppliers with private label products.
Typhoo claims its income in China has been increasing 10 percent annually since its debut two years ago, and that the success of its branded products has given it confidence in the Chinese market. Four of the company's brands are sold in Shanghai's Jiuguang Department Store and in other city boutiques. The average price for 30 grams of its tea is 35 Yuan ($5.60; 4.30 euros).
Its distributor, Well Ocean Foods (Shanghai) Co Ltd, says it is in touch with Carrefour and other major retailers to promote Typhoo's private labels.
While big companies develop private labels to build consumer loyalty, small companies use private labels as brand promotion. The rising demand on private labels indicates the companies are willing to invest for products with better quality control, lower production cost and stronger competence against established brands.
According to American Private Label Manufacturers Association, US tops the chart at 40% private labels of total items in supermarket, while China holds merely 1%. Through SIAL CHINA in house research team, "private label" has become the most followed topic for the visitors.
As Asia's largest Food & Beverage exhibition, SIAL CHINA 2013 will embrace the trend and highlight the "private label" offers during May 7th to 9th 2013 at Shanghai New International Expo Centre.
Visit SIAL China official website for more info:www.sialchina.com