News From : DagangHalal.com (03 Sep 2013)

The WITM-MATTA FAIR SEPT 2013 organized by the MICEM, a wholly owned subsidiary of the Malaysian Association of Tour and Travel Agents (MATTA), is scheduled to be held at the Putra World Trade Centre, Kuala Lumpur from the 6-8 September 2013.
At a Joint Press Conference held today at the Malaysia Airlines Academy in Kelana Jaya between MATTA and Malaysia Airlines, it was clear that for this upcoming WITM-MATTA FAIR SEPT 2013 occupying almost 28,000 sq metres of exhibition space, will be the Biggest ever organized in the over 20 year history of the Fair. WITM-MATTA FAIR SEPT 2013 will have over 1,250 booths for exhibitors to exhibit and consumers to shop and get value-for-money deals. Great deals from Malaysia Airlines as well as other airlines are certainly one reason for visitors to throng PWTC from 6-8 September 2013.
Add to that the special offers from Tourism Malaysia and other State Tourism Organizations, this would be the ideal time to truly know Malaysia. Venture to sunny beaches in Sabah to virgin forests in Sarawak or homestay experience in Peninsular Malaysia. Whatever domestic vacation you are looking for shall be available at the domestic pavilions lead by Tourism Malaysia.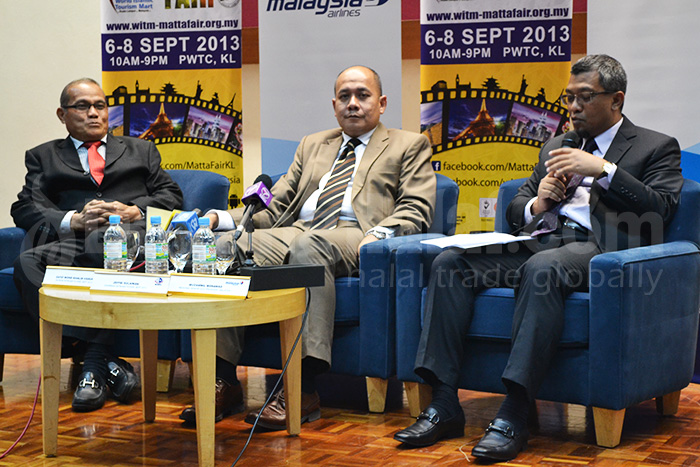 Off course no WITM-MATTA FAIR SEPT 2013 is complete without the expected great deals from travel and tour agencies, hotel accommodation packages and from Theme Parks and other tourism attractions.
Malaysia Airlines represented by En Muzammil Mohamad, the Regional Senior Vice President for Malaysia & ASEAN highlighted the special deals that consumers can expect from Malaysia Airlines during WITM-MATTA FAIR SEPT 2013 Malaysia Airlines has returned to the Fair with 88 exhibition booth space located at Hall 1M in PWTC. Very attractive deals are on offer from Malaysia Airlines for the consumers and the trade industry to package their tours. Malaysia Airlines will be charging the following service fees for airlines tickets purchased at their booths during the Fair- RM30 for Domestic & RM60 for International. This is similar to the service fees imposed if the tickets are purchased directly at any Malaysia Airlines ticketing offices.
Some other interesting facts mentioned by Mr. Jeffri Sulaiman, the Chairman of WITM-MATTA FAIR SEPT 2013 were the Online Entrance Ticket Purchase.The public have been receptive of this online purchase of the entrance tickets. This will ensure the daily long lines at the venue will be reduced. Visitors do not have to queue up to purchase the entrance tickets anymore. All they have to do is just visit the website at www.witm-mattafair.org.my and the visitors can purchase the entrance tickets. It's that simple. Tickets can be collected at a dedicated lane at PWTC from September 5th onwards.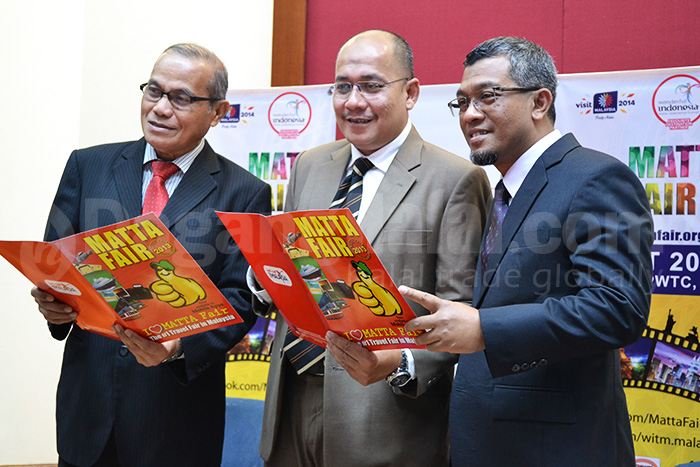 FAVOURITE DESTINATION PARTNER
For this Fair, the Favourite Destination Partner is Indonesia and do expect great offers from the 30 Booths of Indonesia Tourism located in Hall 2. There will also be an Indonesian Food Festival in the Riverside Restaurant of PWTC from 6-8th Sept 2013. So a great time to taste and enjoy the various Indonesian delicacies.
WITM-MATTA FAIR SEPT 2013 Buyers Contest
The entry forms will be online. Customers who have purchased a minimum of RM300 from the exhibitors at the Fair will be eligible to enter the Buyers Contest. Malaysia Airlines is sponsoring various prizes including 2 Return Business Class Air Tickets respectively to Dubai, Shanghai and Darwin as well as 2 Economy Class Return Air Tickets to Kochi, India.,
For further information on WITM-MATTA Fair 2013, please contact:
Malaysian Association of Tour & Travel Agents (MATTA)
Wisma MATTA
No 6 Jalan Metro Pudu 2, Fraser Business Park
55100 KUALA LUMPUR
Tel: 603 9222 1155
Fax: 603 9223 8555
Email: [email protected],my
Website: www.witm-mattafair.org.my