News From : DagangHalal.com (27 Jan 2015)
Gaining popularity with coffee traders wishing to re-export their products to emerging markets in the MENA region, South Asia and Africa, the UAE is ideally positioned to serve as a major re-export hub supplying and servicing other territories because of its strategic location, world-class logistics infrastructure and obvious tax free benefits. Between the period 2005 – 2008, the UAE was one of the world's five major coffee re-exporting nations (UAE Ministry of Foreign Trade) and, as per the latest figures released by Dubai Customs and Dubai Multi Commodities Centre (DMCC), Dubai's coffee exports increased at an average annual rate of 57 per cent – or from USD 5.9 million to USD 22.4 million – between 2010 – 2013. For the same time period, Dubai's coffee imports increased at an average annual rate of 72 per cent, or from USD 29.7 million in 2010 to USD 131.1 million in 2013.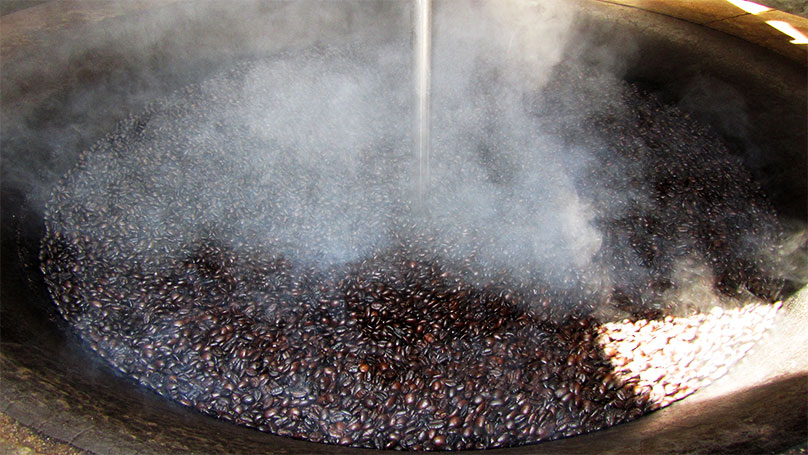 Furthermore, a 2013 report by Euromonitor International named the UAE as 'the world's fastest growing market' and growth in total coffee volume sales at 80 per cent between 2009 and 2014, with average annual growth of 12 per cent. This growth comes despite more than 50 per cent of the UAE's population hailing from East Asia and the Indian subcontinent – a consumer base that traditionally favours tea over coffee.
Indeed, rising coffee imports indicate that the UAE's domestic market is also witnessing a boom in coffee consumption, particularly in the last few years. As the burgeoning coffee culture attracts younger generations, the focus has increased on independent cafes, ingredients that are sustainably sourced and luxury, rare, specialty and single origin coffees.
In addition to the opening of new cafes, and growth in the number of coffee trading, coffee roasting and coffee packaging companies in the region, there has also been an emergence of coffee events, festivals and barista competitions. Gulfood 2015, for example, features the Barista Bonanza for the second year. Supported by the Speciality Coffee Association of Europe (SCAE), this educational event delivers a series of 45-minute seminars to coffee enthusiasts and professionals keen on experiencing the Coffee Diploma System programme. From a second location at Gulfood, the event also provides visitors with a unique opportunity to acquaint themselves with a variety of brewing techniques performed by world-class baristas brewing live on the show-floor and offering tastings of specialty coffees from all over the world.
"Coffee is such an important part of our culture and it has such a deep-rooted history across the region," said," said Khalid Al Mulla, the Founder of Dubai's Coffee Museum. "For centuries it has been used as the way to welcome your guests, whether in your home or at formal meetings. Go to any hotel in Dubai, and in most of them you will be welcomed with an Arabic coffee as this is a symbol of hospitality and way of bidding visitors welcome."
Coffee Sector to Continue its Upward Trend
With global coffee consumption continuing its upward trend, the prospect of further coffee sector growth remains promising due to three key factors: increased demand in exporting countries such as Brazil, Indonesia, Ethiopia, Mexico, Philippines, India, Venezuela and Vietnam; popularity in emerging economies including the MENA region, South Asia and Africa; and the expansion of niche markets in traditional consuming countries such as the European Union, the United States and Japan.
Regionally, coffee consumption is also set to grow. The Arab-Brazilian Chamber of Commerce (ABCC) reported a 75 per cent increase in coffee bags shipped from Brazil to Arab countries from January to June of 2014 when compared with the corresponding period in 2013. With the coffee sector employing millions of people across the globe, the industry and its exports continue to be one of the prime contributors to exporting nations' foreign exchange earnings, as well as constituting a considerable percentage of their tax income and domestic gross product.
The biggest edition in the show's history, Gulfood 2015 is expected to attract more than 80,000 visitors from 170 countries and 4,800 international exhibitors from 120 countries.
Part of the second annual Dubai Food Festival, a city-wide culinary celebration running throughout February, Gulfood 2015 is a strict trade-only event and is open to business and trade visitors. The show is open 11am-7pm from February 8-11 and 11am-5pm on February 12. Visitors can pre-register at www.gulfood.com to save AED100 (US$ 27) on the on-site entry fee of AED250 (US$ 66.65).