News From : DagangHalal.com (10 Mar 2015)
Firecrackers from time to time flash and boom February's nights, delivering its preamble to the forthcoming Spring Festival. As the most important holiday for Chinese people, Spring Festival marks the beginning of a New Chinese Year and also a must-not-miss opportunity for family reunion, which are all involved into the dinner on New Year's Eve. However, the preparation for the food starts much earlier. Taken the traditional Shanghai cuisine soup "Yan Du Xian" as an example, its major ingredients – bamboo shoots are only available in spring and the preserved pork is usually marinated before winter. Spring therefore becomes the golden season to purchase food for the second half of the year. SIAL CHINA in May provides such an intelligent opportunity, not only to the Chinese people but also the Asian buyers. The show will take place from 6th – 8th May, 2015 in Shanghai New International Expo Centre, hall W1 – W5, and E1 – E5.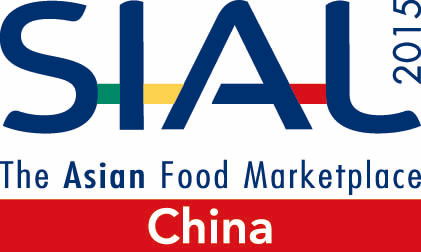 Diverse products from all over the world – more than 1,200 international exhibitors out of China
In 2015, USA pavilion joins as the Guest Country of Honor with 180 companies. The national pavilion of Brazil confirms its attendance in meat hall. Latvia and South Africa will be in the food hall, followed by more than 90 countries including France, Australia, Tunisia, Switzerland, Spain, Morocco, Korea, Portugal, Thailand, Turkey, Poland, Germany, Belgium, Ireland, Canada and UK. In addition to the characteristics products from China, SIAL CHINA will also showcase diverse food & beverage from different countries and regions, including the ginseng and other healthy foods from Korea, tropical fruits from Malaysia, coffee from Indonesia, dairy products from Oceania, meat from Americas, from Europe and so forth. Together with the supports from global exhibitors and partners, SIAL CHINA is the true meeting point for Asian food inspirations and business. In 2015, meat, dairy and seafood will be the strongest categories out of its 21 kinds.
Inside the Chinese food & beverage market
SIAL CHINA also provides visitors an engaging scenario to take a closer look at the ever-changing Chinese food market. Provincial pavilions will send their delegations to showcase the food and beverage trends inside China. Heilongjiang confirms as the Guest Province of Honor. There will be Shandong, Hongkong SAR, Zhejiang, Shanghai, Ningbo Tax free Zone Pavilion, Gansu, and Agriculture Pavilion. In addition, as China is now the largest aquatic import source, China Aquatic Products Processing and Marketing Association, Department of Ocean and Fisheries of Hainan Province, Oceanic and Fishery Department of Weihai City and so forth will also join as association pavilions with their seafood and fishery products
The rapid growth of Meat sector in SIAL CHINA – 2 dedicated halls, 25,000 sqm (E3 & E4 Hall)
Ever since SIAL sets its footprint in China, meat has been the major driver of the show. Following the sensational meat area last year, SIAL CHINA this year will once again break the record in terms of meat products and exhibitors. Wagyu beef, American beef, Australian mutton, Chinese poultry and pork, along with other meat from all over the world will all converge at the two dedicated halls, 25,000 sqm. Sizzling meat grilled on site and juicy taste on palate will intertwine and become the amazing wonder of SIAL CHINA.
The greater Dairy demands for China
It is estimated that China in 2014 imported 50.7% more dairy products than last year whereas China's per capita consumption is only 1/4 of the world average. In pursuit of the nutritious, safe and organic dairy products, Chinese and Asian professional buyers come to SIAL CHINA, where New Zealand, US, European Union and other emerging import sources will all showcase their products.
Registration system is open; join SIAL CHINA for the FREE admission now!
In May is the best time to purchase. It makes SIAL CHINA truly Asia's largest food & beverage exhibition. Free visitor pre-registration system is now online @www.sialchina.com. Join SIAL CHINA to enjoy the festival season now!
What to expect from SIAL CHINA 2015?
– 2,700 premium exhibitors from over 90 countries and regions; 55,000 professional visitors from over 110 countries and regions
– USA as Guest Country of Honor; Heilongjiang as Guest Province of Honor
– France, Australia, Tunisia, Switzerland, Spain, South Africa, Morocco, Korea, Portugal, Thailand, Italy, Turkey, Poland, Germany, Belgium, Ireland, Canada, Brazil, UK and more as international pavilions
Top Class events at SIAL CHINA
– SIAL Retail & Hospitality Forum – exchange the industry information and retail and HORECA inspirations
– La Cuisine by SIAL – high level culinary demonstrations and competitions endorsed by World Association of Chefs Societies (WACS)
– SIAL Innovation – discover the market trends and new products through a unique innovation observatory.
– World Tour by SIAL – understand the specific characteristics of the food market by geographical area and obtain all the information required to define your export strategy.
– Powerful partner supports from all the food & beverage sectors
– World N1 Food Exhibition Network – SIAL Group
– The golden season for buyers is in May at SIAL CHINA!
– Register online & get FREE access badge now @www.sialchina.com