News From : DagangHalal.com (20 Feb 2014)
Singapore – Grand BlueWave Hotel Shah Alam (GBWHSA), a five star hotel located in Selangor, Malaysia has been granted the highest Halal Friendly Hotel rating of 7 by Crescentrating. It is the first hotel to get the highest rating in Malaysia and the region.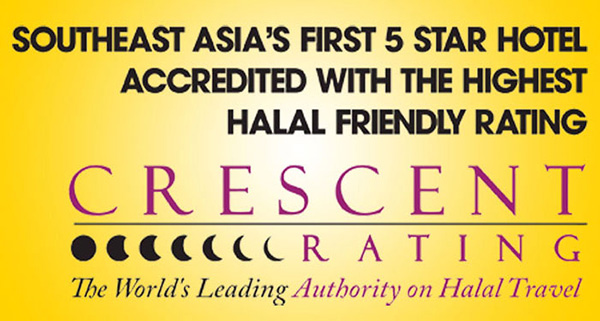 Muslim travelers can now enjoy the services of this luxury hotek with a peace of mind knowing that their needs will be fully catered for by the hotel.
The Grand BlueWave provides guests with halal-certified food from 4 different restaurants offering local delights and a good variety of international food to savour the taste buds of the savvy traveler. Other halal-friendly facilities include availability of the Quran, in-room Qiblah signage, prayer mats and a women-only level located on the 17th floor of the hotel.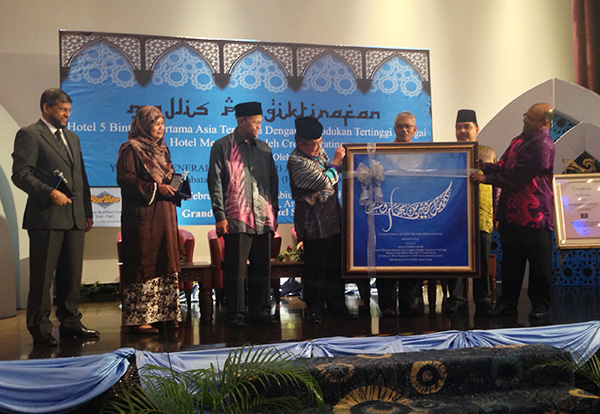 Being a Hotel with a CrescentRating of 7, it is alcohol-free and provides recreational facilities like swimming pools and gyms with timings for female only use. In addition, the hotel also has separate prayer rooms for males and females as well as separate spa facilities.
Located about 25 kilometres (16 miles) west of the Malaysia's capital, Kuala Lumpur and a short 40-minutes drive from the international airport, Shah Alam has a lot to offer including a visit to the water theme park called Wet World Shah Alam, State Musuem and Library. Masjid Sultan Salahuddin Abdul Aziz Shah or better known as the Blue Mosque is a 5-minute walk from the hotel. Its magnificent architectural design befits its reputation as one of the Southeast Asia's largest mosque.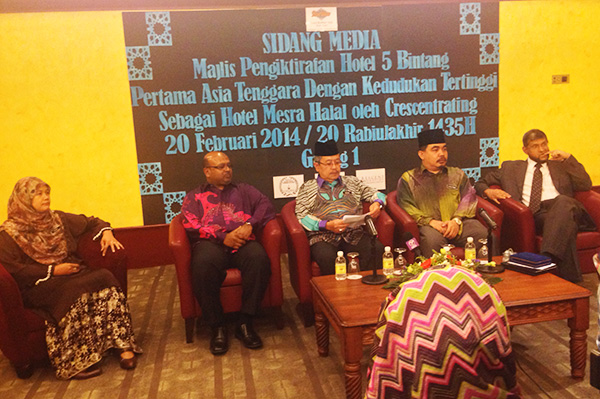 Grand BlueWave Shah Alam features 341 luxurious rooms including 280 deluxe rooms, 58 suites, 2 special care rooms and a Presidential Suite offering the perfect accommodation that you would expect in a hotel of its standard.
"This award gives us a golden opportunity to serve international and local travelers who prefer Muslim-friendly hospitality. The Muslim travel segment is identied as the largest consumer segment and the fastest growing consumer market, hence this give us the potential for new business opportunities." said Tuan Haji Mohd Ghazali Sayed Ibrahim, the Hotel Manager of Grand BlueWave Hotel Shah Alam.
"We are delighted to welcome Grand BlueWave as a member of Crescentrated Hotels. This shows the growing demand for such services in the hospitality sector. The family friendly facilities offered by the Hotel will not just cater to the needs of the Muslim travelers, but also to a wider segment who are looking for such services." said Fazal Bahardeen, CEO of Crescentrating.
Visit www.bluewavehotels.com for full list of facilities and services offered by Grand BlueWave Hotel Shah Alam.