News From : DagangHalal.com (01 Jun 2016)
SIAL CHINA, Asia's largest food innovation exhibition, closed its door on 7 May recording a further increase in the level of internationality on both the exhibitor and visitor side.

Altogether, 2,942 exhibitors (+ 7.6% vs 2015) from 67 countries all over the world and 30 provinces in China presented their latest products and food trends, which attracted over 76,986 visits (+ 25.6% vs 2015). This year's SIAL CHINA took place on 126,500 square meters of exhibition space. SIAL CHINA's dedication to "look deeper" comes true with a significant breakthrough in its internationality.
Discover the key trends to inspire Asia's food business with SIAL China's events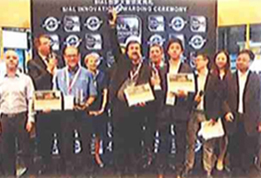 1. SIAL Innovation
The jewelry on the crown of SIAL Network – SIAL Innovation took off its veil on day 1. 151 innovative products were selected by an independent jury, of which 10 were further rated as the finalist products for their contributions to innovate pleasure, health, physical, convenience and ethics for food products. These 10 products all touched on development that are important to Asian food industry.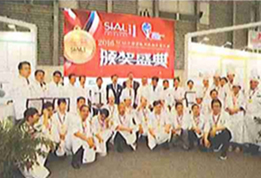 2. La Cuisine 3rd edition 2016 China International Top Chefs Invitational Competition by SIAL
La Cuisine was endorsed by World Association of Chefs Societies (WACS) for its 3rd year and organized 8 teams from Austria, Korea, Malaysia, Singapore, Beijing, Shanghai, Guangzhou and Dalian to compete for the champion. Each team consisted of 3 highly-skilled chefs and was required to complete themed dishes on-site. After 2 rounds of multiple themes such as "health" and "organic", the Dalian team topped all the other contestants and won the honor of "Top Chef" with great acclaim. Meanwhile our Guest Country of Honor Poland, presented the cooking demostrations with their quality food and ingredients at La Cuisine.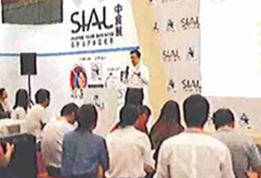 3. Retail & Hospitality Forum
In partnership with Sinmei, the 5th edition of Retail & Hospitality Forum sparked with the intuitive insights and accurate analyses shared by our all-star speakers. The world's largest online and mobile marketplace Alibaba, world leading consumer products company Suntory Brewery, consultants and experts from The United Nations Office for Project Services and InterChina Consulting, REDFERN ASSOCIATES and many more delivered speeches on the latest hot topics including food sustainability, import and export policy, food innovation, HoReCa and market trends. In the meantime, we recorded the full panel discussion as well as the conference which will be shared on its online channel YouKu.com. Please stay tune for the online presentation updates.
4. World Tour
In the 2016 edition, World Tour helped all the exhibitors and visitors to understand the specific-characteristics of the food market by geographic area. 28 billboards were all displayed featuring best-selling products and the information to define the retail strategies, from Australia to Canada, from Brazil to Russia, the United States, India and China. In addition, a list of top 10 retailers and top 5 retails trends were also displayed to identify consumption drivers.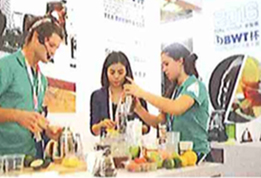 5. The 2016 World Tea Brewers Cup, China National Competition
Endorsed by Café Culture and Australasian Specialty Tea Association (AASTA), this events honored traditions with brewing skills and carry on tea innovations by organizing competitions.
For the second edition and after 3 days contest, Mr. Wei Chuwei the 2nd prize winner of last edition returned in 2016. He outperformed all the other 31 contestants. Ms Fang Zhenzhen won 2nd prize and Mr. Shen Guohui ranked the 3rd.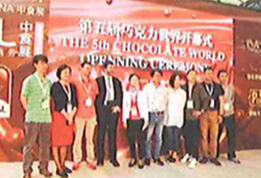 6. Chocolate World The 5th edition of Chocolate World saw 7 sessions successfully held within 3 days. The former engaged top desserts chefs from 5 five-star hotels including Renaissance Beijing, Crowne Plaza Park View Wuzhou, The Opposite House and many more. Main sponsors, MAXIMS & Pernigotti brought incredible shows on-site. MAXIMS' tailor-made chocolate drama pushed forward the happiness that generated by the fantastic taste of desserts. Mr. Zhou Liqun from Beijing Hospitality Institute won Best Performance. Mr. Du Huiping, an amateur dessert lover was awarded Best Creativity whilst Honorary Award went to Mr. Zheng Tao from Renaissance Beijing. Mr. Li Dong from The Opposite House was the winner of Best Popularity.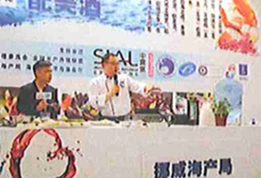 7. Seafood Fest'
The Fourth edition of Seafood Fest' was held together by China Aquatic Products Processing and Marketing Alliance (CAPPMA) and Marine Stewardship Council (MSC). In addition, CAPPMY & MSC jointly hosted an event themed "MSC sustainable selection—trace to the source of seafood to the fishery" promoting sustainable seafood such as GFC Rock Lobster, a representative seafood from western Australia and other seafood from ZHANGZIDAO GROUP, DALIAN RICH SEAFOOD CO., LTD. , DALIAN FISHING BEATY FOODSTUFF CO.,LTD. MSC introduces the aim and market development of international sustainable seafood.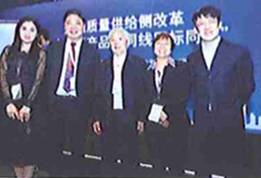 8. China Inspection & Quarantine Forum – One Line, One Standard, One Quality
SIAL CHINA inaugurated its collaboration with Shanghai Entry-Exit Inspection and Quarantine Bureau (Shanghai CIQ) to organize a dedicated panel discussing the matter of food producers supplying quality food that meets HACCP international standards for both domestic and overseas markets. As a unique opportunity to engage with Shanghai CIQ where both private and public sector representatives came together to form the panel. This forum became the spotlight that attracted over 250 people.
Save the date
Next year, SIAL CHINA will be held from 18 to 20 May 2017. Please stay tuned with us and "look even deeper" for new market drivers and innovations for the next year.