News From : DagangHalal.com (03 Mar 2014)
From quantity to quality, from variety to value, from trends to innovation, SIAL CHINA 2014 offers everything that should be in the Food & Beverage industry. SIAL CHINA is Asia's leading Food & Beverage exhibition taking place from 13th – 15th May, 2014 in Shanghai New International Expo Centre. It will be co-located with Bakery China and SIAL WINE WORLD 2014.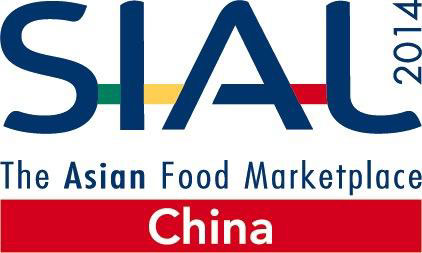 With the maturation of modern retail market in China, the rising demand on private labels indicates that the companies are willing to invest for products with better quality control, lower production cost and stronger competence against established brands. Sourcing in China couldn't get easier than in SIAL CHINA with its extensive product range. Prominent product zones include:
– Dairy Zone in N1 – organized by China Dairy Industry Association, the truly top Chinese showcase of dairy products includes pure milk, milk beverage, sorbet, ice cream, milk powder, yoghurt and cheese. Key exhibitor: Inner Mongolia Yili Industrial Group Company Limited
– Sea Food Zone in N2 – organized by China Aquatic Products Processing and Marketing Association, Chinese famous and leading seafood enterprises will get together and come into your sight. Key exhibitors: Shanghai Fisheries General Corp, Shandong Oriental Ocean Group Co., Ltd, Xianghai Food, Dalian Keybridge Marine Seeds Co., Ltd.
– Fruit and Vegetable Zone in N3 – organized by Foreign Economic Cooperation Center, Ministry of Agriculture of China.
– Shandong Agricultural Zone in N3 – organized by Department of Commerce of Shandong Province. Shandong is the top 1 province of China's agricultural exports market. Its export volume occupied 22.7% of the total in China and the export qualification rate is up to 99.95%.
SIAL CHINA is the premium platform to connect international and domestic buyers. It is supported by many international exhibitors as well, including: Gefa E .V, Wines of Germany, Bateel International, Corex Foods, Food Bridge Ltd. Booths are already almost fully booked, confirmed national pavilions including: Turkey, Italy, Switzerland, Tunisia, Denmark, Belgium, Spain ,Greece, USA, Portugal, Canada, Ireland, France,
Chile, Argentina, Korea, Malaysia, Australia, Mexico, India, Indonesia, New Zealand and many more. France will present as the Guest Country of Honor.
According to the new 72 hours visa free policy for 51 countries in Shanghai, foreign visitors who meet all the requirements on the 72-hour Visa-free Transit Policy List and stay in Shanghai for transit for up to 72 hours, could apply for a visa-free transit stay in China at the immigration inspection authority at Shanghai Hongqiao International Airport and Shanghai Pudong International Airport. Reinforced by this new policy, SIAL CHINA 2014 is a not-to-miss event of the year. Free visitor online pre-registration is open. Register your badge and plan your trip now!
2014 Events Preview:
La Cuisine by SIAL
Endorsed by World Association of Chefs Societies Supported by China Cuisine Association High level and innovative culinary demonstrations and competitions sponsored by exhibitor's products.

Retail & Hospitality Forum – SIAL TV
A meeting point to express opinions, share ideas and gather information. A new and central conference set, to talk about global stakes. SIAL TV joins with Retail & Hospitality Forum and brings you the updated onsite interviews with exhibitors, visitors and show reports.
SIAL Innovation
Showcase your new products and highlight your innovations for the 2014 Awards.
SIAL Business Meetings
In partnership with Socialwalk. Take part in B2B matching meetings between you and China major retailers & distributors.
After SIAL Party Premium networking party on the Bund – taste and experience our exhibitors' wines.