News From : DagangHalal.com (23 Feb 2017)
Dubai, UAE: The UAE's food and beverage market is continuing its evolution as an international food and beverage capital thanks to forward-thinking operators looking to maximise their stake in a market expected to be worth a whopping AED82 billion by 2020, according to Euromonitor International.
Now a record number of local F&B businesses are preparing to capitalise on the growing appetite for quirky and inspired global produce by launching their cutting edge international product lines at Gulfood 2017, the 22nd edition of the world's largest food and hospitality show which runs from 26 February to 2 March 2017 at the Dubai World Trade Centre (DWTC).
400 Emirates based F&B companies will be in attendance at the world's largest annual food event, making it the highest number ever from within the UAE. Record numbers of these are also set to introduce novel ranges of new world fare that aligns with the buying requirements of international visitors seeking the latest trending food concepts.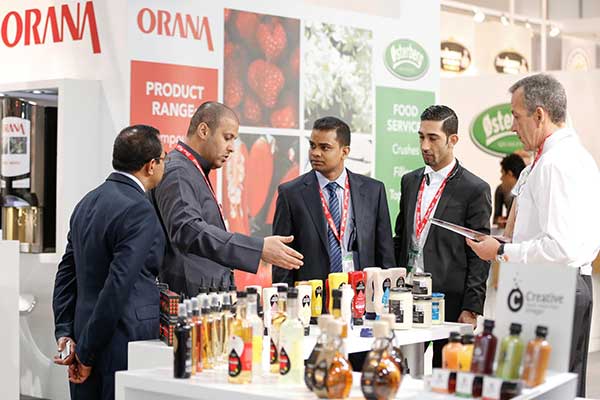 Euromonitor's growth figures underpin additional findings by F&B advisory firm KPMG, who describe the UAE's "limitless investment appetite" thanks to its highly diverse, growing and relatively young population characterised by experimental tastes and preferences.
In line with these sentiments, forthcoming Gulfood exhibitors are preparing to go under the spotlight with adventurous yet established product lines that have already proved popular in other parts of the world. Forthcoming UAE exhibitors Acme Foodstuff Trading will be showcasing their wide range of exotic spices, seeds and herbs hailing from various parts of the globe including Russia, Ukraine, Vietnam, India and Moldova.Yet it is there unique brand of Turkish delight that is capturing the imagination of retailers, chefs and other foodies thanks to its authentic presentation style. At Gulfood 2017 this much loved confectionery will be served up 'shawarma style' from a vertical rotisserie that is reminiscent of traditional Turkish food markets.
Gulfood 2017 will span more than 1 million square feet of exhibition space allocated to 5000 international exhibitors, including more than 1,000 new-to-show food and beverage producers bringing something innovative to the table. Segmented into eight of the largest commodity trading markets in separate halls, the event welcomes first-time participants Malta, Finland, Slovakia, Somalia & Azaerbaijan amongst more than 120 represented countries.