News From : DagangHalal.com (26 Feb 2014)
Variety of products, close proximity to UAE among advantages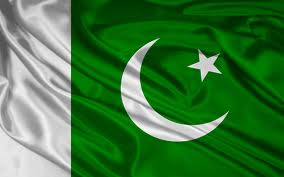 Pakistan's food exports to the UAE have huge potential to jump three-fold to $1.2 billion compared to $400 million in 2013 because of the demand and quality of the products, Pakistan's Ambassador to the UAE Asif Durrani told Khaleej Times during his visit to at Pakistani pavilion at Gulfood 2014.
Durrani explained that the UAE needs all kinds of foodstuff from vegetables to meat and frozen products, and Pakistan produces these products with superb quality and also has an additional advantage of being one of the closest countries to the UAE.
"There is a scope to triple food exports amount," the ambassador said, adding: "All we need to do to start aggressive marketing of our products here [in the UAE]."
"I am happy that top companies have come up with aggressive marketing strategy here. Their displays are very good and their products are also very good," he said.
He advised that Pakistani companies should open retail shops in the country to capture more market share. The UAE is hub of the Middle East and North Africa region, especially for re-export and Pakistani exporters can take the advantage to boost exports, he added.
He mentioned that Pakistan is one of the leading exporters of food products to the UAE and other Gulf countries. Pakistan's total exports to the UAE stood at $2.2 billion in the fiscal year July-June 2012-13, he added.
The UAE's global imports market is expected to grow by $5.5 billion in 2015 and will reach $7 billion in 2020, according to recent estimates. As more than 60 per cent of trade volume among Gulf countries routes through the UAE, it will be an ideal re-export destination for the Pakistani food industry.
The participation of Pakistani companies in Gulfood increased to more than 50 companies this year, compared to 30 in 2013 event. The Commercial Wing of the Consulate General of Pakistan in Dubai in collaboration with the Trade Development Authority of Pakistan, or TDAP, is organising Pakistan's participation in the exhibition.
"Around 30 companies are participating under the auspices of TDAP and more than 20 Pakistani companies are displaying their products individually," the ambassador said.
Companies are exhibiting mainly in rice, wheat, wheat flour, chilled mutton and beef, frozen meat, edible oil, honey, dates, muswak, apricot, banana, chili, citrus meat, seed potato and off-season vegetables, halal food products and natural herbs and medicinal products.
Durrani said scientific contents to Pakistani manufacturer's products have increased, which was not the case earlier. He appreciated the participation of four to five companies in the healthy diet products segment and said there is great potential for these companies. "Our soil is fertile that's the reason quality of Pakistani products is much better than others," he explained.
He stressed that Pakistani companies need to introduce certified organic and halal food products with value addition and product innovation. The country needs organic and halal-certified canned products especially energy drinks, and vegetarian foods, meat and poultry, canned fruits, gourmet, juices, dairy products and easy-to-cook food products, he said.
The UAE's annual halal food imports will reach $8.4 billion by the end of the decade and the global halal market is expected to jump nine-fold to $10 trillion from the current level of $1 trillion by 2020.
Source: halalfocus.net