News From : DagangHalal.com (02 Dec 2013)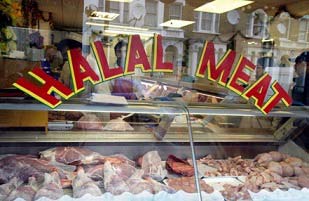 OSLO – After a series of scandals surrounding halal labeling in different European countries, Norway Food Safety Authority has announced new steps to strengthen control over halal food production.
"We'll be able to assure consumers that the meat they buy is of good quality by using the FSA," Salman Sherifi Sakizi, Gronland district's Oslo Meat Centre leader told NRK, told The Foreigner.
"Our customers will be 100 percent certain that the meat we sell is halal."
The new regulations were urged by Muslims who asked the FSA to make sure the meat they are consuming is definitely halal.
It followed promises by FSA last March to file a police complaint against a food company after finding large quantities of pork in its halal-labeled products.
Welcoming the announcement, the Islamic Council of Norway expressed hopes that FSA rigid restrictions would avert fraud in halal meat market.
The market for halal meat is growing with 950 tonnes sold in Norway so far this year, a 50-ton increase on 2012.
The concept of halal, — meaning permissible in Arabic — has traditionally been applied to food.
Muslims should only eat meat from livestock slaughtered by a sharp knife from their necks, and the name of Allah, the Arabic word for God, must be mentioned.
Muslim scholars agree that Shari`ah provides a divine law of mercy that should be applied on all Allah's creations, including animals.
Islam also provides details about avoiding any unnecessary pain.
Producing halal and kosher meat by ritual slaughter is banned in Norway.
In the 90s, incidents of the illegal halal slaughtering were uncovered in Norway.
By 2000, halal slaughtering was regulated, in 2001 farmers' meat cooperative Gilde established the halal subsidiary Al-fathi.
There are nearly 90 Muslim organizations and Islamic centers across the northern European country.
Source : www.onislam.net