News From : DagangHalal.com (06 Feb 2014)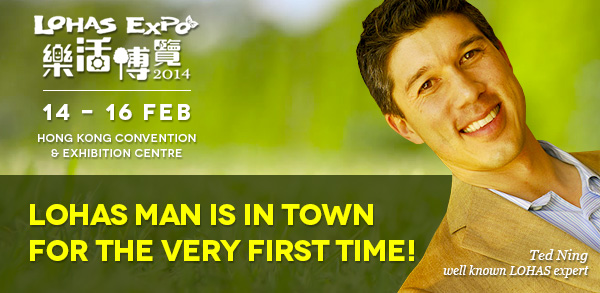 The well-known LOHAS expert, Ted Ning is widely regarded as the epicentre of all things LOHAS leading many to affectionately refer to him as 'Mr. LOHAS'. He is a change agent, trend spotter and principal of the LOHAS Group, which advises large and small corporations on accessing and profiting from the +$300 billion lifestyles of health and sustainability marketplace.
Ted is renowned for leading the annual LOHAS Forum, LOHAS.com and LOHAS Journal in the past 10 years. He has worked closely with executive teams pursuing environmental, social and wellness innovations at corporations including Coca-Cola, MINI, Mohawk Flooring, Jurlique, Macy's, Ecobonus and Natureworks.
It's the first time Ted comes to LOHAS Expo & LOHAS Asia Forum in Hong Kong, which show the huge potential of LOHAS market in Asia. Ted will share his insight for the profile of LOHAS economic community – How to get in the market? What is the best ways to understand & position the business model in LOHAS market? Where is the most dominated targets and growing opportunities? Visitors will find the answer in this visit in the Expo & Forum.