News From : DagangHalal.com (11 Aug 2014)
Dubai: The global Halal food and beverage (F&B) market is forecast to grow from $1.1 trillion in 2013 to $1.6 trillion by 2018 at a compound annual growth rate (CAGR) of around 6.9 per cent, according to a report by the Dubai Chamber of Commerce and Industry.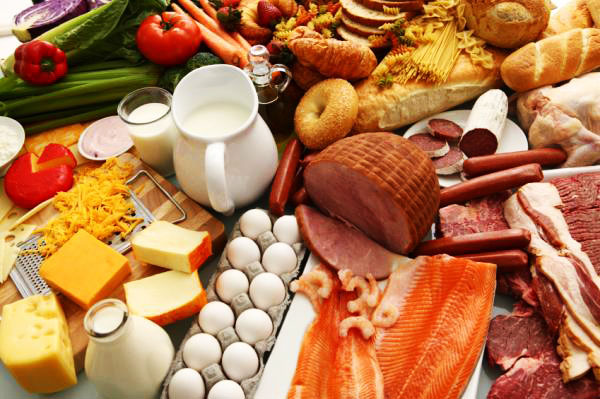 The Halal F&B market includes a range of products, such as raw chicken and beef, processed foods, and cold drinks. In 2012, it accounted for 16.6 per cent of the global F&B market, as per the report. That same year, the UAE Halal food consumption market was valued at around $20 billion in 2012.
"We see opportunities to enhance the Halal food industry. The research finding on Halal food sector is of considerable importance for the UAE food and beverage business, especially since Halal food is a key pillar in the Dubai Capital of Islamic Economy initiative launched in 2013. Based on the initiative, Dubai has the capability to create new avenues for growth in this sector, and become an international centre for the Halal industy," stated Abdul Rahman Saif Al Ghurair, Dubai Chamber's Chairman.
Halal meat is an important part of the market, led by unpackaged meat which had a market share of an estimated 78.7 per cent in 2013, while packaged meat represented a 21.3 per cent share, as per the report. Dubai, which imported more than of its meat from Brazil in 2013, re-exports only 10 per cent of imported meat annually as the majority is consumed domestically.
Packaged food that was valued at around Dh11.1 billion was sold in the UAE last year, and the market is expected to rise to Dh14 billion by 2018, with sales growing at a CAGR of around 4.78 per cent, the Chamber stated in the report.
The majority of sold meat in the UAE is uncooked, with retail sales accounting for about 43.8 per cent of the UAE uncooked meat market in 2013, while food service business, such hotels, restaurants and catering outlets, accounted for around 47.9 per cent.
The bulk of Halal product sales in the Gulf come from food products, such as meat (processed and unprocessed), dairy and canned foods (such as canned vegetables and meat), Iyad Hijjawi, senior regional consultant at Euromonitor International, a research firm, told Gulf News. He said that Saudi Arabia is the largest Halal food market in the region, followed by the UAE, Kuwait, Oman, Qatar and Bahrain.
The Halal food industry is growing mainly in countries in the Middle East and North Africa, South and South East Asia, with Indonesia being the biggest Halal food market, valued at $197 billion in 2012, followed by Turkey ($100 billion), according to the report.
Source: Gulfnews.com