News From : DagangHalal.com (06 May 2011)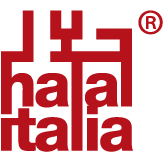 Italy has officially announced its own halal certification on June 30 last year.Halal Italia has been verified by competent national standard bodies to ensure that all production rules are in tandem with the Italian law, EU food safety regulations, consumer protection measures as well as animal welfare.
Muslim consumers, meanwhile, can rest assured that all Italian products with Halal Italia certification comply with Islamic laws.
There are currently about two million Muslims in Italy – a figure that has never stopped growing since the last 20 years, especially with the influx of immigrants from Northern Africa, namely, Morocco, Tunisia, and Egypt.
Halal Italia is developed by CO.RE.IS, one of the few Islamic organisations in Italy. Since 1993, CO.RE.IS has been actively raising public awareness on harmonious compatibility between Islamic faith and an Italian identity.
For Halal Italia, it is working closely with partner QUALITALIA – a management and consulting company specialising in manufacturing processes for food and feed industry, quality systems and food safety regulations.
Source: Trademart Magazine (Sept – Oct 2010 Issue)