News From : DagangHalal.com (14 Jun 2012)
NAIROBI – A majority of businesses in Kenya are remaking their products with halal certificates, hoping to appeal to the growing Muslim population in the East African nation.
"Businesses in Kenya are realizing that the Muslim community are an important segment of the Kenyan society and must be catered for as consumers," Hussein Jibril, an accountant, told Xinhua news agency.
"Most Muslims are guided by their faith, which dictates most of their lives. That is where they go to school, what they eat and how they dress," he said.
"This is something that Kenyan businessmen had ignored for long but they cannot do that anymore."
The huge shift was noticed in the Kenyan market as new businesses started to add the word halal to their logo.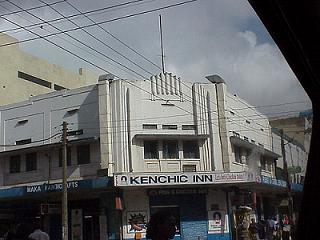 In Kenchic, a famous restaurant in Nairobi, the word halal appeared next to the logo of its branch in the industrial area.
Galito's and Baker's Inn, which specializes in chicken, cakes, pizzas, sausages, samosas, French fries, among other fast foods, also added the word halal.
The products and services now bear the label Halal to assure the Muslim community that they have been inspected and adhere to Islamic Shari`ah.
Halal certification is given to products, which have undergone inspection by the Kenya Bureau of Halal Certification (KBHC) and have been found to conform to Islamic dietary beliefs and other laws.
Some of the products being rebranded to match up Halal specifications and conform to Islamic laws include cooking oil, milk, bread, spices, soaps, detergents, candies, bottled water, medicines and snacks.
Others include meat, fast food restaurants, catering services, insurance schemes, bank accounts, hospitals, medicines, hotels, lodgings and chemists.
KBHC lists about 150 companies that have been certified.
The bureau notes that the certification is done after thorough inspections and continuous checks by KBHC trained inspectors and monitors.
Growing Market
The Muslim population increase has assured Kenya's businesses that Kenyan Muslims were becoming a significant economic bloc in the country.
"The past few years has seen Muslims, specifically Somalis assert themselves economically in Kenya by investing in various businesses," Jibril, the accountant, told Xinhua.
"Most of them own residential buildings, restaurants, forex bureaus, schools and clothing businesses in Eastleigh.
"This has made them significant players in the Kenyan economy," he added.
There are nearly ten million Muslims in Kenya, which has a population of 36 million.
Muslims make up nearly 98 percent of the communities of the North Eastern Province.
Without the Halal label, Kenyan businesses were losing market for their products, especially among the Muslim community.
"Many Muslims preferred to buy imported products, especially those from Egypt, Saudi Arabia and other parts of the Middle East. These products were clearly labeled Halal thus appealing to Muslims," Jibril observed.
But as businesses in the East African nation rush to endear their products to the Muslim community, analysts warn some businesses are not using the Halal certification genuinely.
"The Muslim community has grown tremendously in Kenya and across the world. People want to make businesses out of them," said Hadija Mohamed, a teacher in Nairobi.
"Some of the products being marketed as Halal may not even certified," she added.
The concept of halal, — meaning permissible in Arabic — has traditionally been applied to food.
Muslims should only eat meat from livestock slaughtered by a sharp knife from their necks, and the name of Allah, the Arabic word for God, must be mentioned.
Now other goods and services can also be certified as halal, including cosmetics, clothing, pharmaceuticals and financial services.
Halal food is consumed not only by 1.5 billion Muslims around the world, but also by at least 500 million non-Muslims in the $2 billion global industry.
Source: Onislam