News From : DagangHalal.com (04 Feb 2015)
Halal World Food Returns as World's Biggest Annual Halal Food Sourcing Event
Inaugural Halal Investment Conference to Highlight UAE's Role in Global Halal Standardisation and Certification
DUBAI, United Arab Emirates. One of the fastest growing segments of the worldwide food industry and currently worth US$1.1 trillion globally, the international Halal food market occupies an integral part of Gulfood 2015 – the landmark 20th anniversary of the world's leading food and hospitality trade show.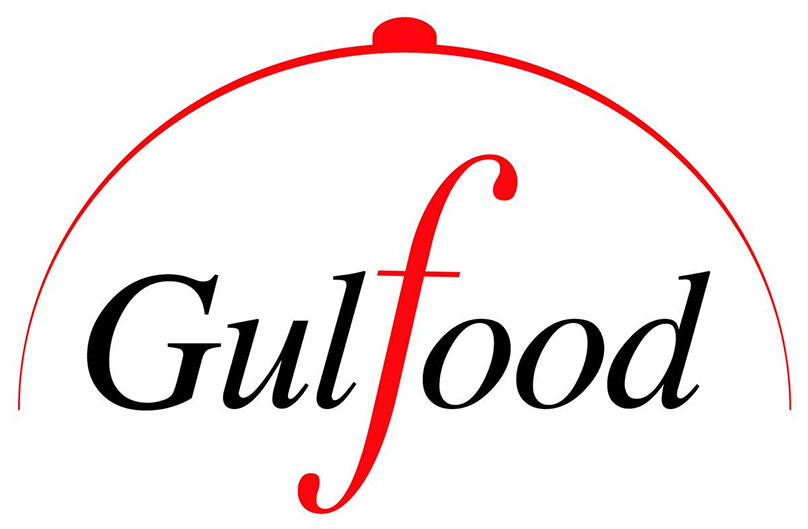 In all, more than 1,000 international specialist Halal food brands and companies will convene at Dubai World Trade Centre (DWTC) from 8 – 12 February to display thousands of Halal products – from energy drinks, vegan and vegetarian foods to meat and poultry, canned goods, gourmet and fine foods – at the second annual Halal World Food.
With more than 80,000 international food industry professionals due to attend the largest edition of Gulfood to date, Halal World Food will cement its standing as the world's biggest annual Halal food sourcing trade show. Beyond the significant, sector-specific commercial and trading opportunities presented at the dedicated show-within-a-show concept, the inaugural Halal Investment Conference on Tuesday 10th February will debut as part of the three-day Gulfood Leaders Events programme.
As worldwide food companies explore opportunities across a global Halal market predicted to reach US$10 trillion by 2030 (Global Futures and Foresights Study), the Halal Investment Conference will see Halal food policy-shapers, government entities and major local, regional and international private sector players come together to discuss business opportunities, as well as the implementation of far-reaching standardisation and certification frameworks across a sector of increasing commercial importance.
"The global Halal food market now accounts for a fifth of the world's food trade (Datamonitor, 2014), and as the primary trading hub for Halal food in the MENA region, Dubai has both the ambition and world-class infrastructure to become a worldwide Halal centre," said Trixie LohMirmand, Senior Vice President, Exhibitions & Events Management, DWTC. "Gulfood is one of the most important international platforms for the global food trade and the strategic enhancement of our Halal World Food initiative will ensure the show continues to play a leading role in the growth of the Halal food sector – a key enabler in realising Dubai's vision to become the global Islamic Economy capital."
Topics to be covered at the Halal Investment Conference include the role of Halal in Dubai's capital of Islamic Economy vision, business opportunities in the global Halal marketplace, Halal regulation and governance in the GCC, the impact of any new Halal regulations on the global food industry, positioning Halal products in mainstream markets, successful Halal marketing, and the meaningful transformation of the Halal brand in non-Islamic countries.
Representatives from Al Ghurair Investments, Al Dahra Agriculture, Zilzar Technology, Emirates Authority for Standardisation and Metrology (ESMA), Dubai Municipality, Mondelez International, Danone, RAQAM Consultancy JLT, Just Falafel and GMA Middle East will speak at the conference.
"Being an all-halal food focused manufacturer, Dubai, the main hub for the Halal food industry, is one of our primary and biggest markets. Through our participation at Gulfood, and through Tilly Sabco's sponsorship of the conference, we hope to expand our presence in the region and to highlight the key differences in the definition of 'Halal', the most widely abused term in the world. Because no unified Halal standard exists in the global market, even those products that are labeled Halal might not necessarily be fit for Muslim consumption. We believe that Dubai, with its vision to become the capital of the Islamic Economy and the introduction of its Halal scheme – a set of global unified standards – will level the playing field for all Halal manufactures and restore consumer confidence," said Idris Mohammed, Director, Tilly-Sabco Bretagne – the French leaders in chicken production and slaughtering, and the title sponsor of the Halal Investment Conference.
With GCC Halal food imports projected to rise from US$ 25.8 billion in 2010 to US$ 53.1 billion by 2020 (Economist Intelligence Unit), the UAE is progressing a series of initiatives designed to propel its position at the forefront of the global Halal food industry. Anticipation runs high as the Emirates Authority for Standardisation and Metrology (ESMA) and Dubai Municipality work to establish unified Halal standards that will, in the future, be introduced to all Islamic countries. In addition, government officials announced in 2014 that Dubai has dedicated 6.7 million square metres of land in Dubai Industrial City for a dedicated 'Halal Cluster' reserved for manufacturing and logistics companies dealing in Halal products.
With the vast majority of the world's major Halal-certified beef and mutton producers and exporters represented at Halal World Food and Gulfood 2015, Uruguay XXI – the South American country's Institute for Promotion of Investments and Exports of Goods and Services – revealed food and beverage exports to the Middle East have grown 77 per cent since 2010, with Uruguayan food companies' participation at last year's Gulfood triggering 12 per cent annual growth in food and beverage exports to the Middle East in 2014.
"Uruguay is currently the world's sixth largest exporter of beef and the Middle East is a key export territory for Uruguayan meat exporters," said a Uruguay XXI spokesperson. "Food and beverage exports to the Middle East accounted for 95 per cent of total Uruguayan exports to the region last year. The Halal sector is an increasingly vital revenue source for every global cattle exporter and Uruguay companies – which already export Halal-certified beef to countries including Russia, China, Canada, Germany, United States, Italy and Kuwait – are in a fantastic position to leverage increased market share across the Middle East."
Part of the Dubai Food Festival, a city-wide culinary celebration running throughout February, the second annual Halal World Food and Gulfood 2015 are strict trade-only events open to business and trade visitors. The shows are open 11am-7pm from February 8-11 and 11am-5pm on February 12. Visitors can pre-register at www.gulfood.com to save AED100 (US$ 27) on the on-site entry fee of AED250 (US$ 66.65).