News From : DagangHalal.com (10 Jul 2017)
One meeting place of the great trade events – Food ingredients (Fi) Asia 2017 takes place for over three days, providing unlimited business opportunities. For over 21 editions, Fi Asia has set the standard as the event for food and beverage industry professionals to discover the latest innovations in food and beverage ingredients and much more. From acidifiers to sweeteners, and everything in-between, you can see, taste and smell the latest innovations in food ingredients.
With over 10,000 sqm. of show area showcasing innovative products as presented by more than 700 leading local, regional and international exhibitors, from all sectors of the food and beverage ingredients industry, from more than 56 countries, Fi Asia 2017 retains its unrivaled position as Asia's number one food ingredients event. With an impressive 35% growth in 2015, the last edition in Thailand reflects the robust growth of the F&B sector, not only in Thailand, but also the ASEAN region. Furthermore, this demonstrates the value that Fi Asia presents to visitors. If you're doing food business in Asia, or plan to break into this fast-growing market, this is the premier event for you.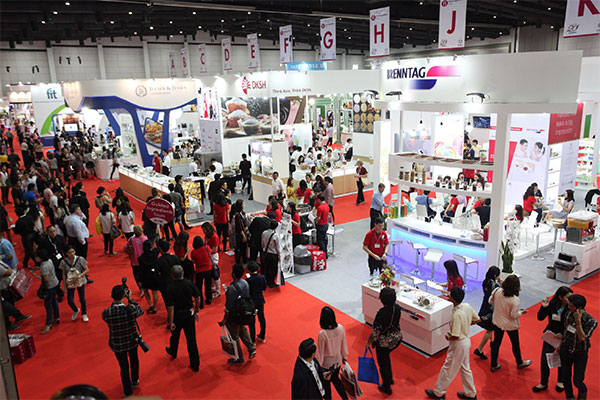 Extensive educational programme
In addition to the tradeshow, Fi Asia 2017 brings you priceless industry knowledge across a wide range of conferences, technical seminars, exhibitor tours and other exciting on-site features to help you get the most out of your time.
Be inspired by the Innovation Zone, Innovation Tour and Discovery Tour, where you can discover the latest products and applications that can transform your product and process development, and hear the latest industry trends that will help you to grow your business.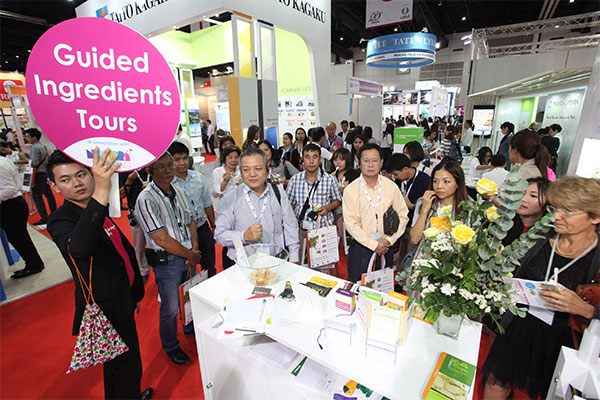 Fi Asia 2017 has the power to connect
Fi Asia is a convenient one-stop event, where the food and beverage industries come together to find solutions, solve problems and connect with world-class suppliers and around 17,000 industry peers. Network and learn from those that do what you do and understand the challenges and issues that you face.
Success across borders – country pavilions
Several countries from around the world – Thailand, USA, Japan, China, Taiwan and India will gather their fellow exhibitors in dedicated pavilions. These country-specific areas on the show floor will gather the expertise of several national companies and showcase their food and beverage ingredient solutions in an international context.
Pre-register for special benefits
When you pre-register at www.fiasia.com you will not only receive your visitor badge before the show, saving you from queuing upon your arrival, you will also receive a free show directory, as well as access to all onsite feature. Additionally, as a pre-registered attendee at Fi Asia 2017 you will have free access to the online Business Matching Service. This powerful, effective and intuitive online matchmaking tool allows you to search for and arrange on-site meetings with exhibitors prior to the show.
Don't miss Fi Asia 2017
Fi Asia 2017 is a business event like no other. Be inspired, make great contacts and do more business. If you're looking to take your business to the next level, you can't afford to miss Fi Asia 2017 at Bangkok International Trade & Exhibition Centre (BITEC), Bangkok Thailand on 13-15 September 2017. Admission is free! For further information, please go to www.fiasia.com.