News From : DagangHalal.com (05 May 2014)
Dubai Investment Development Agency (Dubai FDI), an agency of the Department of Economic Development (DED), has attracted the International Halal Integrity (IHI) Alliance, a global body mandated with leading the development of the Halal concept worldwide, to open its regional office in Dubai as part of supporting Dubai's Islamic economy initiative.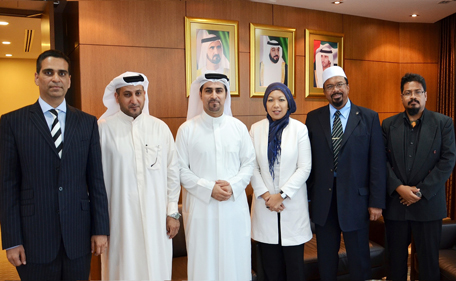 Dubai FDI will support IHI Alliance in setting up an 'IHI Alliance Middle East's chapter, which in turn will support the growth of the local and regional Halal industry in line with the evolution of Dubai into a hub and resource centre for Islamic economy.
IHI Alliance Middle East will provide Halal industry training for businesses, government agencies, Halal auditors and Halal certification companies with emphasis on professional and Islamic integrity.
Fahad Al Gergawi, Chief Executive Officer of Dubai FDI, said that the arrival of IHI Alliance has great significance as the local Halal sector is set to see unprecedented demand and supply following the Islamic economy initiative of Dubai.
"The Islamic economy initiative calls for the best standards and practices, which would reflect Dubai's focus on being the best. The IHI Alliance Middle East will promote knowledge exchange and transfer of skills required for all Halal industry stakeholders to achieve global recognition through leadership in quality, safety and sustainability," said Al Gergawi.
Jumaatun Azmi, IHI Alliance Founder and Executive Director, Dubai's decision to become a serious player in the Halal industry within the Islamic economy as timely as the world is not only ready but demanding Halal certified products.
The IHI Alliance was set up by the inaugural World Halal Forum held in Malaysia in 2006 as a vehicle for the promotion of values, Halal practices and quality control and its mandate was reinforced by the Organisation of Islamic Co-operation (OIC) in 2008. The IHI Alliance currently has 144 members from 42 countries, 53 of them certification bodies.
Source: emirates247.com