News From : DagangHalal.com (14 Jul 2011)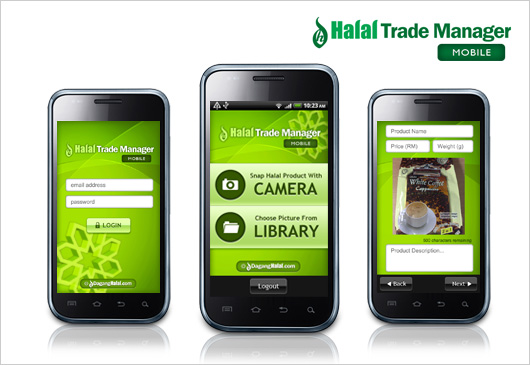 Latest Halal Trade Manager Mobile for Android launched by DagangHalal.
Halal Trade Manager Mobile, a new application for Android phones, allows users to sell their Halal products in just 60 seconds! Powered by DagangHalal, this latest system will provide the easiest and fastest way to add new Halal products to the e-Catalog via Android devices. Minister of Agriculture and Agro-based Industry, Datuk Seri Noh bin Omar has launched this application during the MiFB 2011 in PWTC yesterday.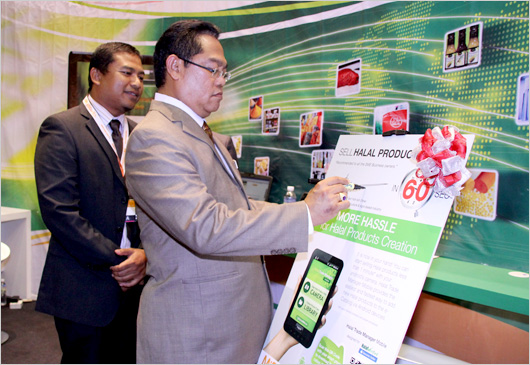 The signing ceremony by Minister of Agriculture and Agro-based Industry, Datuk Seri Noh bin Omar and witnessed
by DagangHalal CEO, Khairil Ismahafiz.
Rather than having the conventional hassle of Halal products creation, this innovative application is made for discerning traders who wants immediate business leads and who are constantly on-the-go. With their Android devices, they just need to snap the product picture, name its price and post the information. It is that simple! And this application is downloadable for FREE!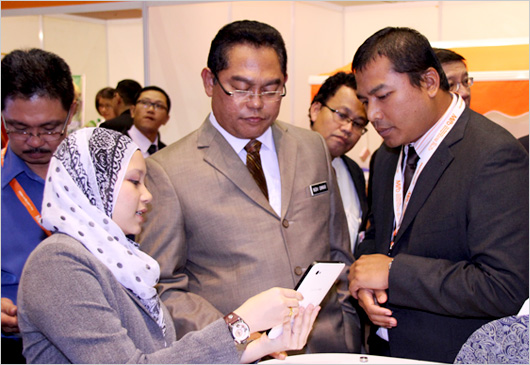 DagangHalal staff demonstrate Halal Trade Manager Mobile to the Minister.
DagangHalal has provided a niche Halal e-marketplace with an exception. DagangHalal's main objective is to provide a single platform for the ease of worldwide Muslims to source and promote for quality Halal products and services. It introduced the first and innovative Halal Trade Manager, which is an online platform linking up all the Halal merchants, products and services with the worldwide Muslim market of 1.8 billion consumers. The marketing experts estimated the Halal segment alone is worth USD2.1 trillion and growing by $500 billion annually.