News From : DagangHalal.com (22 Mar 2012)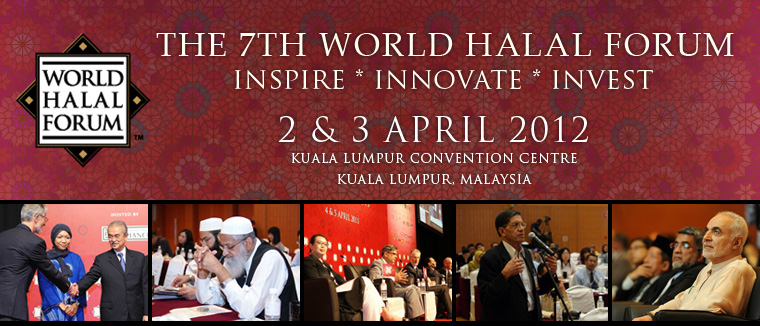 DagangHalal.com is pleased to announce that we has been chosen once again as the Online Media Partner for the 7th World Halal Forum. DagangHalal.com will provide complete online and offline media coverage for the 7th World Halal Forum (WHF).
Under the theme "Inspire, Innovate & Invest" the 7th WHF will be highlighting thought-leaders from around the world in various sectors of the broader Halal market arena. The goals of the WHF are:
a) To create a focal point for the global halal industry
b) To gather halal industry leaders, experts and specialists to share their views, knowledge and expertise
c)To establish an arena for discussion and collaboration to stimulate the growth and development of the Halal market
d) To facilitate problem resolution within the Halal Industry
e) To coordinate subject-specific industry groups and technical committees to support excellence, innovation and
improvement in the Halal market
f) To develop World-Class Halal Industry standards covering the entire Value Chain
g) To promote the concept of Halal to realize its full potential as a globally recognized symbol of quality and safety
The WHF continues to review issues within the Halal markets around the world, and will strive to address current matters as and when it seems possible and appropriate. WHF goals are continually being re-assessed as to strive to make the World Halal Forum a proactive and relevant contribution to the global Halal industries.