News From : DagangHalal.com (08 Jan 2014)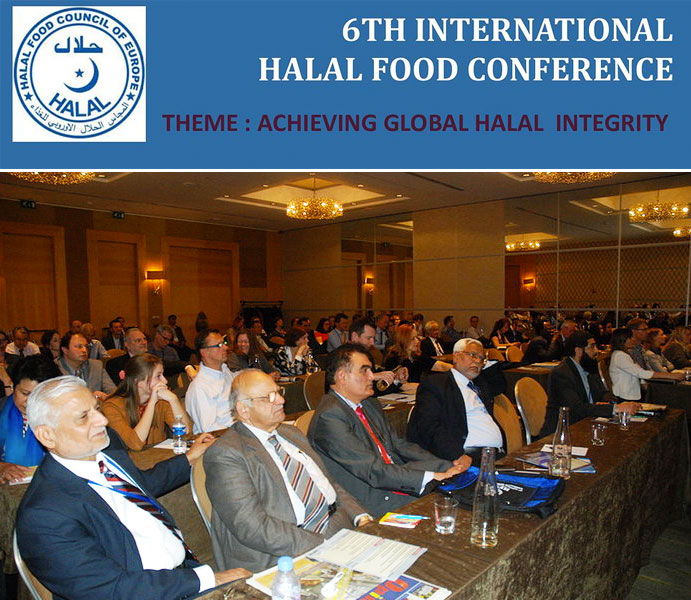 The Halal Food Council of Europe (HFCE) invites you to attend the 6th International Halal Food Conference, which is being held on March 24 & 25, 2014 at the Sheraton Brussels Airport Hotel.
The Halal Food Conference is the marquee event for our organization. It is attended by renowned scientists, scholars, industry executives, and halal authorities from around the world.
This would be a wonderful opportunity to learn about exciting prospects in the increasing global halal market and to meet with representatives of the food industry and government halal regulators in key Muslim countries such as Indonesia, Malaysia, Singapore, UAE, and many key players in the halal industry.
Please find below the link where you can download the conference Flyer and Registration form : www.hfceconference.com. Please register at your earliest convenience and send us your logo in order to insert it in our website. Your participation will be appreciated. We look forward to your support and the chance to have a meeting with you.
Person Incharge: Prof. Dr Hj. Mohamed Sadek
Address: Rue de la Presse 4 – 1000 Brussels – Belgium
Phone : +32 (0)2.227.11.14 Fax : +32(0)2.218.31.41
Email : [email protected]
Web: www.hfceconference.com & www.hfce.eu