News From : DagangHalal.com (06 Dec 2013)

Overview of PIHEC 2014
Hosted and organized by Penang State Government of Malaysia under its halal facilitation agency, Halal Penang, Penang International Halal Expo & Conference (PIHEC) 2014 will be an event not to be missed by all Halal industry players.
Take part in this event and showcase your Halal products and services to more than 50,000 visitors from Malaysia, as well as Indonesia & Thailand. PIHEC 2014 will host more than 280 booths represented by local and international industry players from Southeast Asia, West Asia and Europe and create an opportunity to establish potential business with the global industry players.
The Halal Expo present high quality Halal items including: HALAL CONSUMABLES Halal certified organic products, raw materials, canned food, processed and ready-to-eat products, seafood products, frozen products, chocolate and dairy products, confectionery, biscuits, snacks, health care, pharmaceuticals and beauty products. Halal non-food product also available such as Toiletries, Cosmetics and beauty care, Muslim apparels ISLAMIC Related INDUSTRY; information technology, education, publication & trading, consultants FINANCIAL SERVICES Islamic banking Takaful, Islamic banking, Takaful, Islamic Financial Institutions, INSTITUITIONS & ASSOCIATIONS Government Agencies, State Certification Body, Islamic NGO & developers.
Participate and Be Part of PIHEC 2014
– A showcase of WIDE RANGE of halal products and services from local and international halal industry players.
– EXPAND BUSINESS NETWORK especially in the trading and production of Halal-certified food products.
– PLATFORM for the interested players in the halal industry to come together, MEET AND CONCULDE BUSINESS DEALS.
– ONE STOP PROMOTION CENTRE for halal products and services.
– Discover the LATEST market trend and forecast within the Halal market.
– MEET FACE-TO-FACE with leading manufacturers, suppliers, distributions, hoteliers and restaurant, professionals and investors. – Secure new sales and increase product recognition to expand business in the Southeast Asia region.
– BUILD personal and direct relationships with potential halal clients.
SETIA SPICE (formerly known as PISA)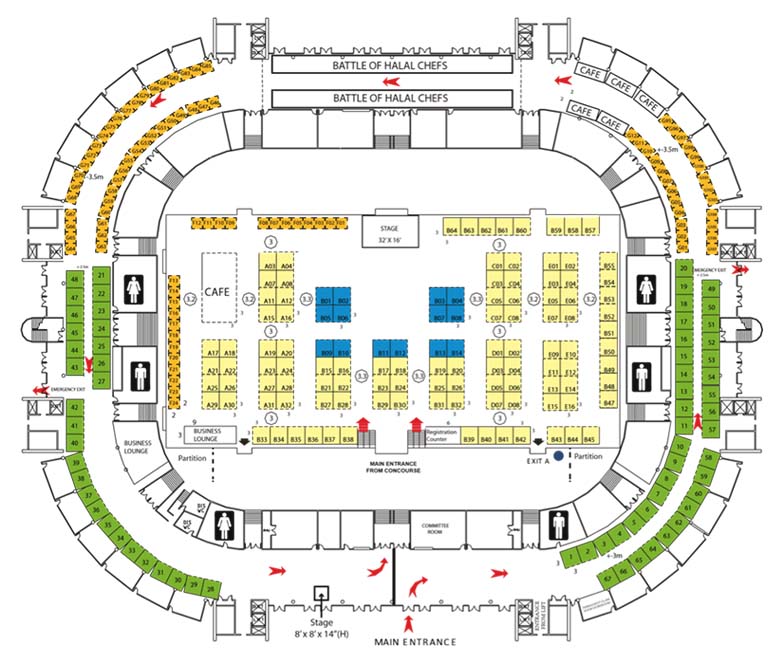 For more details to exhibit please contact:
Mr Bukhari at [email protected] or call +603-2171 1128