News From : DagangHalal.com (29 May 2013)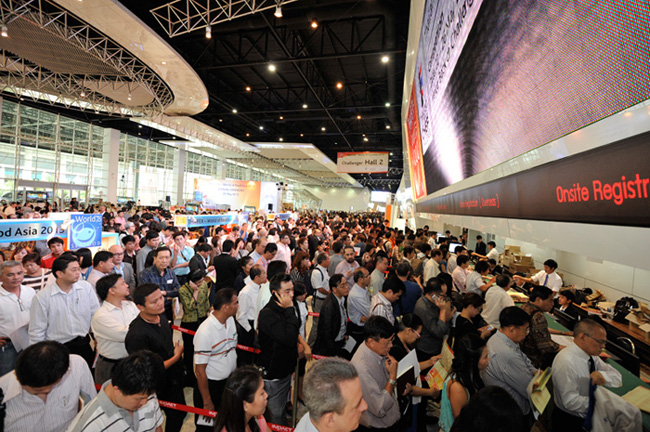 27 May 2013 – THAIFEX – World of Food Asia 2013, Asia's most influential food and beverage exhibition held at IMPACT Exhibition and Convention Centre from 22 – 26 May 2013, wrapped up its tenth edition on a high note with record-breaking numbers. Garnering praise from the industry for its high quality of local and overseas buyers, the exhibition received 27,361 buyers from 125 countries over the five days. In total, there were 21,326 local visitors and 6,035 from overseas.
The success of this edition was evident by its growth of 15% from previous year, with an estimated spot sales of USD$15 million.
THAIFEX – World of Food Asia also saw the inaugural alliance with a country, Italy, which brought 67 Italian companies that occupied 612 sqm. Says Daniele Rossi, General Director of Federalimentare, "Asia marks huge potential for growth and is a very important market for Italy. THAIFEX – World of Food Asia is an international fair and a gateway to Asia. We are very pleased with this partnership and hope to double the participation by 2015."
Where the Food and Beverage Industry Gathers
The World of Seafood, a professional trade fair catering to the seafood and frozen seafood industry made its debut with much fanfare during the fair. Says Poj Aramwattananont, President of the Thai Frozen Food Association, "THAIFEX is one of the biggest food fairs in Asia. We hope that THAIFEX will be the door to the world that will push Thailand to be the kitchen of world. We are one of the biggest in the world for food processed products. We are ready for all kinds of food export, as we are equipped for sanitation, food safety and consistent supply." Peter Ooi, owner of Cozzo says, "I have been exhibiting since its first year and will continue to do so. This is a very international exhibition with and an international profile of visitors and buyers. I have been able to increase the export market for my business, meeting visitors from Middle East, Africa, India and as far as Canada."
The Perfect Platform for Competitions and Conferences
THAIFEX – World of Food Asia highlights two competitions focusing on integral topics in the food and beverage profession – the Thailand Ultimate Chef Challenge and the Roasters' Choice Award. The Thailand Ultimate Chef Challenge, organised by Thailand Chefs Association and Koelnmesse has set the benchmark for culinary competitions in Thailand. A competition endorsed by the World Association of Chefs Societies (WACS), this second edition saw close to 500 participants, including competitors from 13 provinces in Thailand. The rest of the competitors travelled from Cambodia, Israel, Myanmar, Taiwan and Turkey. Says Willment Leong, Organising Chairman of the Thailand Ultimate Chef Challenge,"In just one year, we have seen strong growth in the culinary skills of the Thai chefs, and more are using Thai ingredients in the competition. THAIFEX is no longer a competition venue but a platform for Thai chefs to compete, learn and educate themselves on the many ways of using Thai ingredients."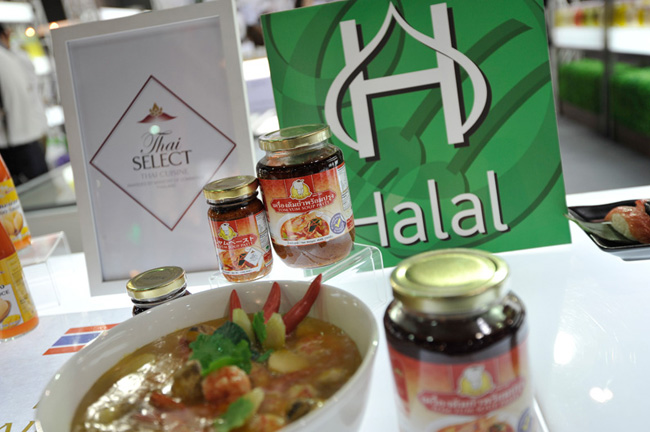 This official first collaboration with the Barista Association of Thailand saw a concerted initiative to raise the bar of coffee standards with the inaugural Roasters' Choice Award Competition. Fourteen coffee producers from Asia submitted their beans, where top quality judges locally and overseas graded the coffee beans on the quality.
Says Meechai Amornpathanakul, President of Barista Association of Thailand, "Coffee is very new to Asia as we traditionally drink tea in this part of the world. However, the coffee drinking culture is growing very fast in some parts of Asia. We created the Roasters' Choice Award so that coffee bean producers and baristas have a platform to understand the product and to understand the demands of the market."
The three conference – Cold Chain World, Pack InnoTech and World of Food Safety also saw a stellar panel of high-level speakers.
Speaker Yves Rey, Chairman of Global Food Safety Initiative and Corporate Quality General Manager of Danone Group in France, says," This has been a wonderful alignment and convergence of topics as all the speakers gave very complementary presentations. This is an ideal stage to share knowledge. This must be repeated again."
THAIFEX – World of Food Asia 2014: Bigger and Better With overwhelming response, THAIFEX – World of Food Asia is set to grow by 20,000 sqm in its next edition. Says Michael Dreyer, Vice President, Asia Pacific, Koelnmesse, "THAIFEX has grown and shows much potential to expand. With 100% of the space sold out within two months to show and a waiting list, we are taking the next step and will be expanding in 2014, offering 20,000 more square meters, adding the total floor space to 80,000 square meters."
THAIFEX – World of Food Asia 2014 will return to IMPACT from 21 to 25 May 2014.
For more information on THAIFEX – World of Food Asia 2014, please visit www.worldoffoodasia.com
Date: 

21 to 23 May 2014, 10am – 6pm (trade only)
24 to 25 May 2014, 10am – 8pm (trade and public)

Venue:

IMPACT Exhibition and Convention Center