News From : DagangHalal.com (10 Apr 2017)
Over fifty years ago, the Salon International de l'Alimentation (SIAL) set out to become the world's premier food exhibition network and it is often called the "largest supermarket in the world". In October 2016, SIAL Paris will demonstrate how this biennial fair has indeed developed into the food industry's front-line, and it covers up to staggering 27 hectares (the equivalent of 100 supermarkets!), and provides inspiration to all of 'Planet Food' entirely dedicated to discovering products and trends, and the facilitating of meetings between producers and buyers from around the world. It is also a platform without borders for building new partnerships and invests other markets.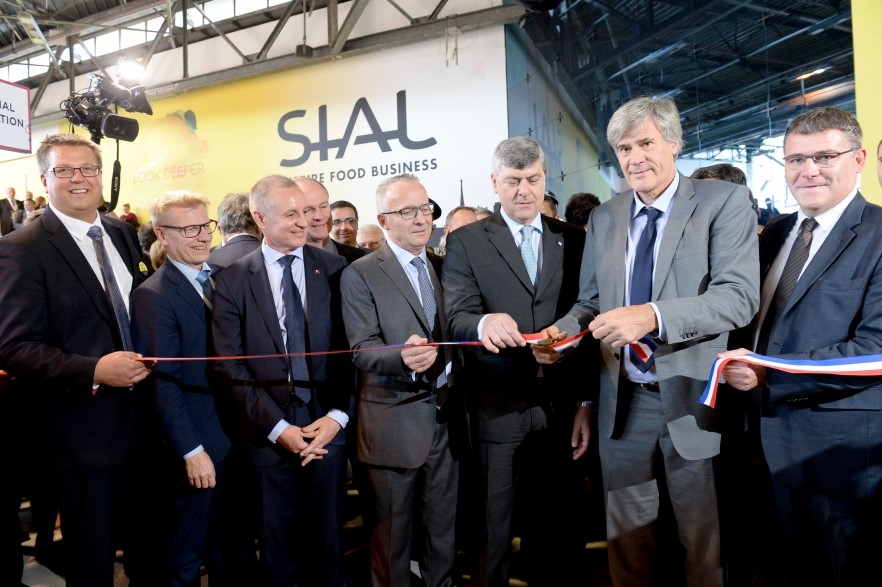 Following a successful initiative launched in 2014, SIAL continues to promote emerging food sectors by offering designated display areas, which in 2016 is an invitation to "look deeper" – to re-invent, to better understand and anticipate consumer needs. This year, for the first time, there will be a Gluten Free Zone – a section epitomizing the way in which food markets are adapting to new needs, as consumers change their habits and expectations.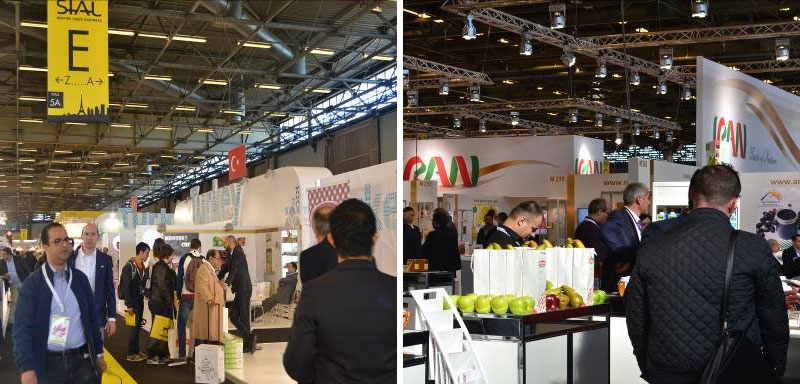 SIAL Paris 2016 features 7,000 exhibitors which 85% are international exhibitors across 194 countries. There are more than 20 product sectors and food chains involved such as meat, beverages, cured meat, health and food supplement products and there's more! SIAL Paris also provides wide range of HALAL food in various different sector where the awareness of halal in food industry is increasing.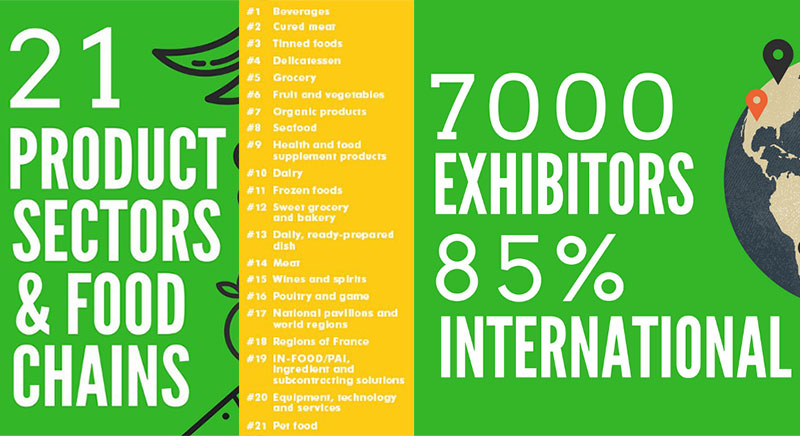 DagangHalal Activities – Booth
At SIAL Paris 2016, DagangHalal (DH) as the event media partner was stationed at the International Press Area, booth GA6-11. The area was located at the hallway next to the Hall 6. DH booth received the attention of international traders and buyers whom enter the exhibition from Hall 6 entrance.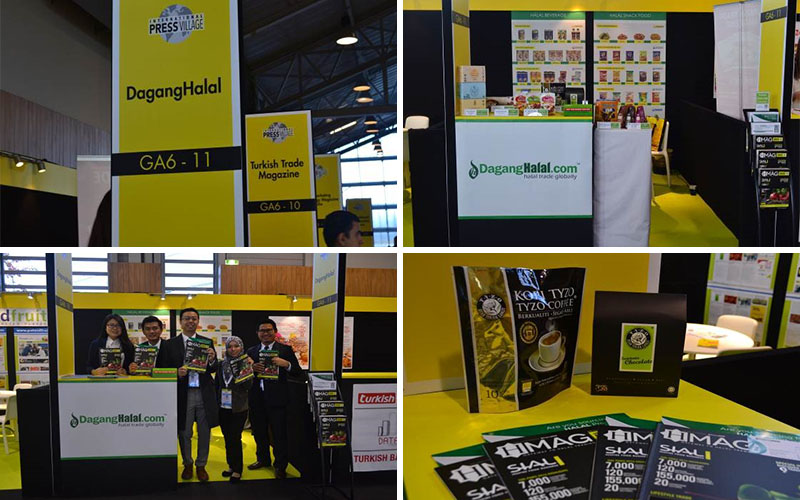 DH Business Matching Activities:
– HMag Merchants Introduction
– HMag Distribution – 1000 copies to traders
– DH Buying Request
– DH Halal Supermarket Introduction
The DH booth served as an international platform for traders and buyers to source for certified Halal products. During the event, a diverse selection of Halal beverages and snacks from DH merchants were advertise on our booth backdrop. This elegant display of F&B products made the booth stand out from afar and attracted both exhibitors and visitors to the booth to source for the products. Potential buyers were able to get an idea of the actual products which made it easier for them to make spot-on decisions. This was evident as serious buyers quickly identified the products they were interested in and made specific enquiries.
Representing its merchants, DH also conducted one-to-one discussions to match trade fair participants with DH merchants. This session provided great B2B opportunities for both parties to expand their businesses.
Once the right match was established, the serious buyer would register their buying interest, and their contact details would be passed on to DH merchants for direct interaction after the trade fair. After the trade fair, all buying requests were channeled to the respective merchants through the Halal Trade Manager system. They were also provided with business match-reports.
The Result
The DH booth was successful at creating Halal presence and B2B matching at the trade fair. As DH organized 30 company interview, 1000 H-Mag distribution and received 45 buyer request across different region. In addition, DH also received 3 media partnership proposals by FOODEX India, Halal Trade Korea Organizers and The International Food & Drink Event Organizers, United Kingdom.