News From : DagangHalal.com (26 Sep 2012)
SIAL, the massive food industry gathering in terms of both its offering (6000 exhibitors from over 100 countries) and its size (a surface area equivalent to 30 hypermarkets!), will open its doors from 21 – 25 October at the Parc des Expositions, Paris Nord Villepinte.

So that you can also enjoy what's going on beyond the exhibition, and in a somewhat different way, SIAL has had the bright idea this year of creating its SIAL OFF.

This features some 50 Parisian establishments in which innovation takes pride of place, and which can be discovered exclusively from Friday 19 to Sunday 28 October. Great addresses and good deals are listed in their own dedicated guide; a vital handbook for the 140,000 visitors (60% from abroad) expected to attend SIAL, and which can be found at www.sialparis.com
With all there is to see, to drink and to eat in Paris, SIAL OFF serves as a shining Food Connection between the greatest exhibition of food innovation in the world and the fascinating City of Lights!
Full Steam Ahead to SIAL OFF, a Trail of Fine Addresses and Great Deals!
Gourmet, Passionate, Parisian, Connected: 4 assets that endow SIAL with the unquestionable legitimacy to guide its visitors through the labyrinth of Parisian culinary temptations, to share its fine addresses and allow its guests to benefit from great, made-to- measure deals in restaurants, concept stores, bars, fine food stores, patisseries and beverage shops, as well as offering a selection of entertainment and even cookery courses!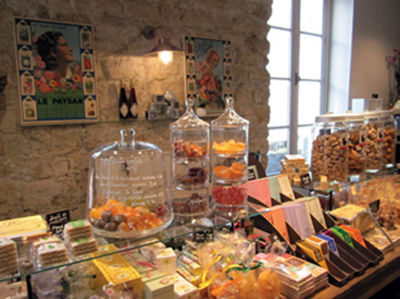 To make this project a reality, SIAL joined forces with the Paris lle-de-France Regional Tourism Committee, with the common desire to promote regional produce and French cuisine before an international audience, and offer the visitors to SIAL the welcome they deserve. Each selected establishment therefore proposes special and totally exclusive SIAL OFF deals.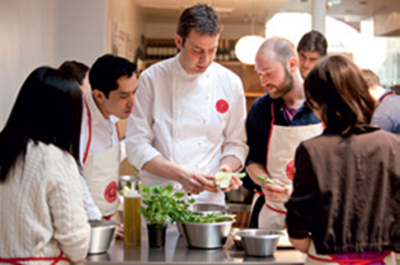 Like the exhibition itself, the SIAL OFF guide is designed for practical use in a bilingual English-French edition, and devotes a double-page spread to each establishment. It's a great way to find out about the place, the products and the services proposed, as well as the fabulous SIAL OFF deals (succinct presentation, description of the exclusive offers and practical information). The guide also keeps user comfort in mind by offering numerous additional tips about finding your way around the capital (a map of the metro has even been inserted at the back of the guide).

*The SIAL OFF guide can be downloaded now from www.sialparis.com or picked up for free at the entrances to the exhibition.