News From : DagangHalal.com (18 Sep 2015)
Inspire the Future of Food Business
Previews:
* May 5-7, 2016
* Shanghai New International Expo Centre
* Over 2,900 exhibitors
* 66,000 visitors expected
* 126,000 sqm, 11 halls (W1-W5, E1-E6)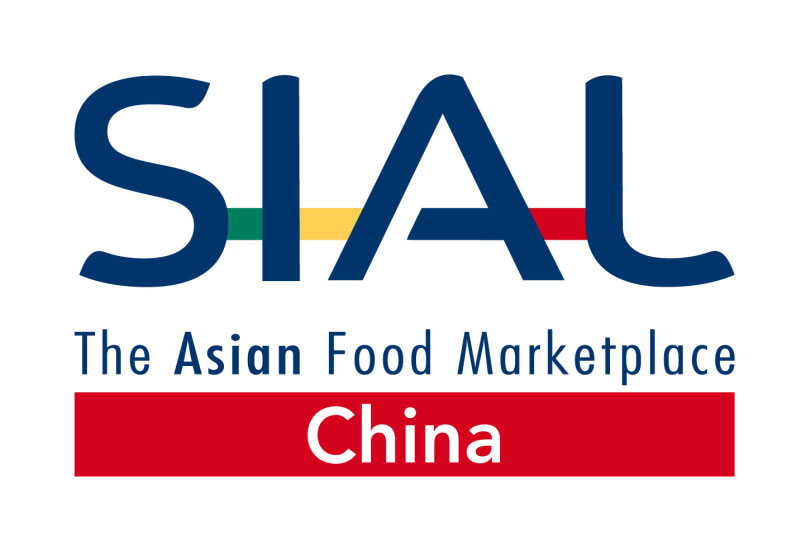 The rising awareness of health consciousness binds food and health into inseparable topics. When Apple Inc. sets to inspire the health system of the future with its latest iPhone & iPod models, SIAL CHINA 2016 aims to inspire the future of food business at Shanghai New International Expo Centre, from May 5 to 7, 2016.
SIAL Network – Look Deeper to Inspire Global Food Markets
From 2016 edition onwards, SIAL Group integrates its resources to build a stronger SIAL Network for its participants. With the immediate effect, new images and logos have been revealed for respective regional SIAL exhibitions. SIAL Network operates 9 leading B2B events, attracting over 14,000 exhibitors from 105 countries and 330,000 visitors from 200 countries, with 50 exclusive dedicated agents. Wherever you are, SIAL offers the possibility to Look Deeper into food sectors, discuss the future of food and exchange worldwide best practices to solve food business issues.
SIAL China 2016 – Asia's Largest Food Innovation Exhibition
As the largest food and beverage exhibition in Asia, the 17th edition of SIAL CHINA 2016 will welcome 66,000 visitors and over 2,900 exhibitors from 65 countries. In addition, diverse products ranging from food materials to gourmet will also be showcased by numerous national pavilions including Korea, USA, Poland, Taiwan Region, France, Turkey and many more. SIAL China 2016 will highlight innovations and pleasures of food with top class events such as: SIAL Innovation, La Cuisine, Retail & Hospitality Forum, The Consumer Goods Forum, World Tour, Wine Innovation Forum, Best Buy China Competition, Master Classes, After SIAL Party, The Fresh, Chocolate World, China National Specialty Tea Brewers Cup and many more…
SIAL China 2016 – Ride the Wave of Rapid Growth of China's Food Market
According to the national general administration of quality supervision & inspection, China imported food worth over 22.23 billion USD in the first half of 2015. It's 4.2 times the amount of 10 years ago. In 2014, total revenue of the catering industry reached RMB 2,786 billion, an increase of 9.7%. 38% of Chinese household budget is for food purchases. Meanwhile, China is restructuring its food retail channels. It is the world's largest online retail market and will be able to hold 4,801 supermarkets by the year of 2018.
Riding the wave of the rapid increase in food import and great consumption potentials, SIAL China will seize the opportunities to excel in different sectors:
* With dairy product import alone reaching 3.53 billion USD in the 1st half of 2015, China is now pursuing after high quality products. Under these epic market trends, SIAL China will launch a new DAIRY SECTOR that dedicated to dairy producers and buyers.
* As 1.325 million tons of red meat were imported in the 1st half of 2015, the same momentum continues in SIAL China. In 2016 it will once again hold two halls dedicated to the MEAT SECTOR.
SIAL CHINA 2015 – Breath-taking Success
The 16th edition of SIAL CHINA 2015 took place at Shanghai New International Expo Centre from May 6 – 8, 2015. With 115,000 sqm (+ 20% vs 2014) exhibition area, 2,734 exhibitors (+ 14% vs 2014) and 61,296 visitors (+11.5% vs 2014), the growth in 2015 marked a new milestone in SIAL CHINA's history. 86% of the exhibitors were satisfied with the show and 87% recommended the show. 96% of the visitors were satisfied with the show and 92% would return to the show next year.
For 2015 Press book: www.sialchina.com/pressrelease-enews.html
For 2015 Show Video: www.sialchina.com
For 2015 Post Show Report: www.sialchina.com/exhibitordownloadcenter.html
For 2015 Photo Gallery: www.sialchina.com/photogallery.html
See You on 5-7 May, 2016
Shanghai New International Expo Centre
SIAL CHINA 2016