News From : DagangHalal.com (29 Jan 2013)
4 Tasteful Dedicated Events
– 6th Edition of La CUISINE by SIAL
Highlight your products during culinary demonstration by the most talented international chefs from mainland China, France, Hong Kong SAR, Macau SAR, Korea, Thailand, Vietnam, Singapore, Turkey, USA and other countries and regions.It attracts HoReCa industry professionals who are looking for innovation and inspiration.
– 9th Edition of SIAL Innovation
SIAL CHINA is the place to encounter innovations. SIAL Innovation has been a key event for the past 8 years, it offers our exhibitors a platform to showcase their latest innovative products and communicate on food innovations, and this area will be visited by more than 70% visitors. The SIAL innovation observatory provides a unique opportunity for retail traders in a single area, all of the new concepts and innovations launched worldwide, emphasizing new consumer trends.
– 2nd Edition of Hospitality & Retail Forum
Special forum to cover hospitality trends and related topics – SIAL CHINA is the place to meet experts and buyers from China HoReCa & retail industry.
In 2012 show, more than 14 high level conferences hosted by the industry experts were held in this area including: SIFEA, SINODIS, CITY SUPER, SHIYAO Investment, SFGC, GOODWELL, XTC, FABBRI, NESTLE, and others. In 2013, it will continue to be the place to meet the under-the-radar buyers.
– 2nd Edition of Chocolate World
For satisfying the needs of high-end Chocolate in Chinese market, SIAL CHINA decided to strongly propagandize the high-end chocolate brands in "Chocolate World", such as COOP B.V.B.A from Belgium with their lyse, Bochilin from Hong Kong SAR with their MOMAMI, and PUSI from Shanghai with their Truffles.
In 2013, SIAL CHINA will launch the second of Chocolate World which means we welcome all kinds of high-end industrialized chocolate corporations, or handmade chocolate companies for joining our exhibition.
Preview: Asia's Leading Professional Food & Beverage Exhibition
SIAL CHINA 2013, May 7-9 Shanghai New International Expo Center
7 halls (+1 extra hall)
85,000 sqm
2,200 exhibitors from 90 countries
46,000 visitors from 100 countries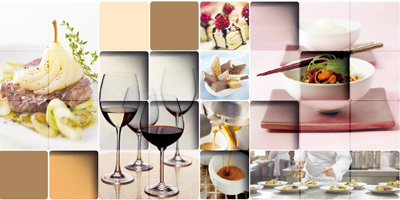 Contact Media:
Ms. Mia WANG – Communication Manager
[email protected] / www.sialchina.com