News From : DagangHalal.com (29 Sep 2011)
KOTA BAHARU, Sept 28 (Bernama) – Some 10,700 school and university students nationwide have been approached under a programme organised by the Halal Industry Development Corporation to increase their understanding of halal products.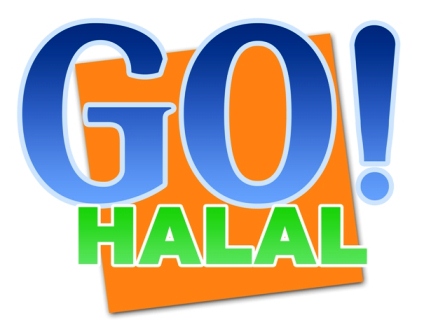 GO HALAL! Logo.
Corporation chief executive officer Datuk Seri Jamil Bidin said today the "Go Halal" programme was also to make the halal industry more active in Malaysia and other countries.
"The programme introduced last year has been refined for easier understanding by the target groups: students and entrepreneurs of small and medium industries," he said in a statement.
Jamil said the programme included talks, question and answer sessions and audio-visual presentations.
The corporation under the Ministry of International Trade and Industry is the main driver of the halal industry in the country.
BERNAMA