News From : DagangHalal.com (18 May 2015)
The annual project Moscow Halal Style will be held on May 21-23, 2015, in Crocus Expo International Exhibition Centre, in the framework of VI Moscow International Halal Exhibition and unite Style & Textile Exposition, Fashion forum, business lounge for designers and clothing brands.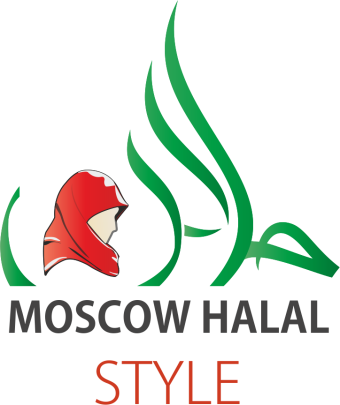 Style & Textile as one of the sectors of Moscow Halal Expo, that presents designers and stylists of Muslim clothing, accessories and jewelry. In addition, suppliers of natural fabrics and accessories, cosmetics and perfumes will be attended among the participants. Jewelry companies will present their new collections. Designers and clothing brands that will participate in the exhibition are positioned in different price segments, which will give the opportunity to see the full range of Russian fashion halal market.
Design of clothing, accessories and jewelry is a fast-growing sector of halal market given the data on sales of retailers where clothing is one of the first places. During the last two years, the number of designer names representing clothes in the halal style has doubled. Muslim clothing sales channels clearly marked. There has been a transition from total deficit of clothing, appropriate to religious norms, to its qualitative diversity: in style, quality of performance, price levels. Professionals and visitors will be able to see casual and evening wear, clothes for home and office, teen clothes and special solutions for school hijab. Collections of designers in the halal style segment are characterized by high quality, comfort and affordable price. Year by year collections are becoming more diverse – there are new brands, models, colors and prints. Elegant dresses, charming skirts, stoles and original turbans in recent years have become increasingly popular not only among Muslim women as beauty and femininity always in fashion.
During 2014 brands of Muslim designers successfully represented in the largest shopping centers in Russia, which confirms their competitiveness, along with well-known European and Russian brands. Many designers, which are successful in the Russian market, make confident steps in the presentation of their products abroad.
Obviously, the problem of representing producers' products to end customers today acquires actual meaning. In the framework of the business forum the project of multibrand store format, that will allow designers and clothing manufacturers get a permanent platform in modern shopping centers, will be presented.
For the first time analytical study of Muslim clothing market in Russia, including customer segmentation, will be presented during the exhibition Moscow Halal Expo.
Exhibition format is b2b: thanks to this large-scale project participants and guests will be able to establish business partnerships, to implement joint projects, to attract foreign investments, to sign long-term contracts with suppliers, vendors, retailers and franchisees. At the same time, participants in the format of individually built stands, no doubt, will attract a huge number of fans of the Islamic style – after all this exhibition segment every year attracts hundreds of Muslim women in search of new products from leading producers.
Moscow Halal Expo 2015 will provide to designers several formats of participation – individually built-up stand with dressing room, a collective stand (open space) and the format of external participation.