News From : DagangHalal.com (23 Aug 2013)

WITM – MATTA Fair 2013 organised by MICEM Sdn Bhd, a wholly owned subsidiary of the Malaysian Association of Tour and Travel Agents (MATTA) is scheduled to be held at the Putra World Trade Centre from 6-8 September 2013.
For the first time, WITM and MATTA FAIR are being held simultaneously so that they will complement each other.
WITM-MATTA FAIR SEPT 2013 will comprise of the following:
1) WITM 7th Incomthu Conference on 4 & 5 Sept 2013 at KL Room, PWTC
2) WITM-MATTA FAIR TRAVEX and TRAVEL FAIR – 6-8 SEPT 2013 in PWTC, occupying 8 Halls.
While MATTA Fair has been around for about 2 decades, WITM is a new innovation by MATTA. It was introduced only in 2012 and for an inaugural event, it was a great start. MATTA now intends to build on this and grow WITM to reach MATTA Fair standards or higher.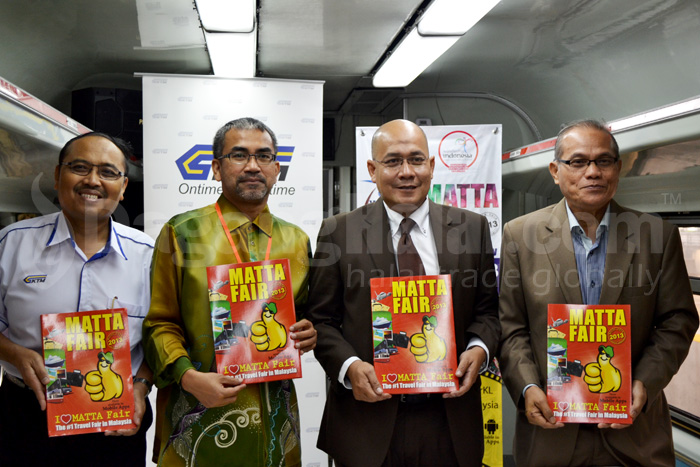 Occupying almost 28,000swm in exhibition space, WITM-MATTA FAIR SEPT 2013 will occupy 8 Halls in total comprising of Legar Putra, Hall 4 M, Hall 4, Hall 3, Hall 2, Linkway, Hall 1 and Hall 1M.
There will be over 1,250 booths with more than 200 exhibitors offering value for money packages, airlines tickets and basically any travel and tour packages under the sun.
Travel agents themselves will be occupying close to 750 booths – so our visitors will be spoilt for choice.
Buyers and Sellers have the opportunity to network and expand their business at the Travel Exchange and will also be providing great deals for the Consumers.
Speaking at a Press Conference, the Chairman of WITM-MATTA FAIR SEPT 2013, Mr Jeffri Sulaiman said that the Fair will build on the innovations introduced at the March 2013 MATTA Fair as well as at WITM 2012.
Visitors can source information on their smart phones as all exhibitors can upload their information on Mobile Apps.
Visitors can also purchase their admission tickets online without having to queue up to buy tickets. Just visit the official website at www.witm-mattafair.org.my and buy your tickets online.
Our Buyers' Contest is also online now. Those who have paid at least RM300 for their travel packages can enter the contest online at their convenience, even from their home.
We expect some 100,000 visitors, so MATTA is trying to make it easy for them. MATTA also realises that more and more people are internet savvy and prefer this method of searching for information, buying tickets or registration.
But for those who still prefer the written word, MATTA offers the MICEM Show Daily. Working in conjunction with Am Leisure Sdn Bhd, a daily newsmagazine will be produced, providing the latest update information and news during the 3 day event. This will be distributed free to all visitors during the 3 day event.
And of course we have the Official Supplements from our media partners as well. Indonesia is the Favourite Destination Partner this time around, so visitors are asked to watch out for our neighbouring country's promotions.
There will certainly be a lot of value for money packages offered by the Indonesian Tourism Board's group of travel agents and hoteliers. They will also have the Indonesian Food Festival in PWTC during the 3 days, so this would be the best time to savour delicious Indonesian cuisine.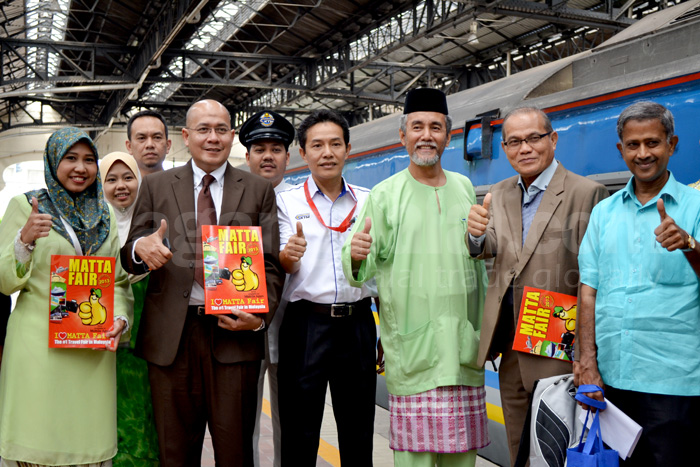 For further information on WITM-MATTA Fair 2013, please contact
Malaysian Association of Tour & Travel Agents (MATTA)
Wisma MATTA
No 6 Jalan Metro Pudu 2, Fraser Business Park
55100 KUALA LUMPUR
Tel: 603 9222 1155
Fax: 603 9223 8555
Email: [email protected],my
Website: www.witm-mattafair.org.my