News From : DagangHalal.com (01 Oct 2015)
MADRID, Spain, September 30th 2015. Middle East will have a significant presence in the first Halal exhibition to be held in Spain, the organizers announced on Thursday.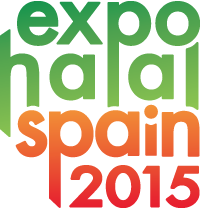 "This Halal exhibition was conceived as an International event that will bring buyers from all over the globe and highlight the potential of the Mediterranean food and touristic Halal industries", points out María Salvador, Project Manager of ExpoHalal Spain 2015.
Three official delegations from Middle East have already confirmed their attendance, the Omani Chamber of Commerce and Ministry of Agriculture, Jordan's Foods and Drug Authority and the Emirates Authority of Standardization and Metrology (ESMA). They will have B2B meetings with exhibitors and Spanish institutions, as well as participate in the conferences program.
One of the top lectures will be guided by ESMA, to discuss the new standards for Halal in Europe with European Certification Agencies. Mr. Abdulla Abdelqadir Al Muaini, Director of Conformity Affaires Department, will be the speaker in charge of those topics.
Tourism will also have an important role in this first edition, especially thanks to the collaboration of Turespana and Madrid Destino, Spain and Madrid Tourism Institutions, which support the event through a Fam-trip of Arab Tour-operators.
ExpoHalal Spain 2015 will take place on October 21 and 22nd at Madrid Trade Fair Centre (IFEMA) and it will cover the agro-food, tourism, finances and lifestyle sectors. Attendees can register via the ExpoHalal Spain 2015 website.
For further information:
Vanessa Bo Peiro
Tel. +34 91 828 34 68 | +34 662 37 03 01
[email protected]