News From : DagangHalal.com (29 Aug 2012)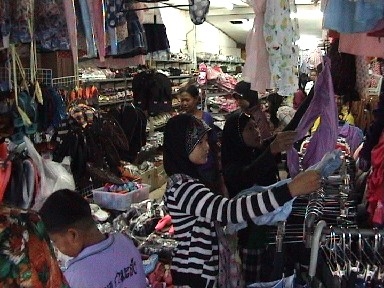 CHIANG MAI, 24 August 2012 : More Muslim travellers are expected to travel to Chiang Mai and neighbouring provinces as the Tourism Authority of Thailand Chiang Mai Office taps potential in neighbouring ASEAN countries.
TAT Chiang Mai Office director, Chalermsak Suranant, told TTR Weekly that the province must now pay attention to the needs of Muslim travellers from the ASEAN region particularly from Indonesia, Malaysia and Singapore.
"These markets will grow in importance after ASEAN Economic Community 2015 kicks in.. the industry has to get up to speed on the what Muslim travellers require."
He recommended training and seminars that highlight the requirements of this market segment.
"We need to understand Muslim way of life, Halal food preparation and prayer room requirements in hotels."
To successfully serve this market, Halal food should be available beyond hotels such as street restaurants and night markets, he added.
"If we can supply the right products and understand Muslim travellers from ASEAN it will help us to achieve success in the Middle East and build a balanced tourism industry in the province ."
Although Chiang Mai has a very small community of Muslims, TAT Chiang Mai could still rally support to organise a Halal Food Festival 2012 on Charoen Prathet road that will run from 7 to 9 September.
Singapore-based halal travel specialist Crescent Rating works in partnership with DinarStandard, a US-based firm that looks at Muslim lifestyle market studies in 47 countries. In the partnership's latest study it noted that spending by Muslim tourism is growing faster than the global rate and is forecast to reach US$192 billion a year by 2020, up from US$126 billion in 2011.
Many of the Muslim majority markets are now fast emerging economies, with higher than global average population growth and a younger demographic. This results in a strong Muslim tourist expenditure growth rate of around 4.79% per year on average through 2012 to 2020, which is higher than the global expected average growth rate of 3.8%.
This expenditure is 12.3% of the total global outbound tourism expenditure in 2011 of US$1,034 billion as estimated by the UN World Tourism Organisation.
This figure excludes travel expenditure during core religious festivals. Comparatively, the Muslim tourism market as a whole is larger than the largest spending tourist market in the world – Germany – and almost twice that of China in 2011.
In 2011, Gulf countries accounted for 37% of all Muslim tourists spend. From Asia, Indonesia had the largest tourist outbound spend with a market share of 5.5% of the total (equivalent to total spending of US$6.89 billion) followed by Malaysia with a share of 3.1% (equivalent to total spending of US$3.93 billion).
The study's estimates are based on UNWTO, Yearbook of Tourism Statistics, Compendium of Tourism Statistics and data files along with DinarStandard's Muslim population expenditure proportion estimates for each country (based on percentage of population adjusted for income disparities.)
Source: ttrweekly.com