News From : DagangHalal.com (21 Apr 2014)
Monday, April 21, 2014 – Lahore – Vice Chancellor of University of Veterinary and Animal Sciences (UVAS), Prof Talat Naseer Pasha, has said that work on a buffalo meat plan is in progress under which country's Halal meat will be introduced at high level to boost to meat farming. Talking to media here on Sunday, he said the growth rate of Halal meat export last year was 34 percent which could be raised to 55 percent which was the highest growth rate in any field of export.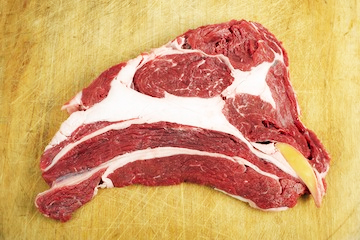 He said that there was no any proper farming for meat in the country and animals were being exported after slaughtering without making pieces. Under the buffalo meat plan, quality Halal meat of calves would be presented at an exhibition to be held next month. All diplomats and businessmen will be invited to the exhibition planned by Punjab Halal Development Agency and UVAS, he added.
The financial needs of the plan are being fulfilled by the USAID. Last year, Pakistan exported red meat worth US$ 120 million which might be increased as the Halal export meat industry is sharply growing in the world, he added. Responding to a question, he said that establishment of an authentication lab in the country was the need of the hour as worldwide demand for Halal products was sharply increasing.
He said the Halal industry was rapidly growing in the world as its trade volume was $.3 trillion and its 80 percent share was with non-Muslim states. There is great potential in Pakistan to a take sizeable share in the trade, he added. He said that setting up of Halal Regulatory Authority which was under consideration by the ministry concerned would give our Halal products an important marketing feature. Prof.Pasha said that Middle East countries and Iran were big importers of Halal meat and Pakistan being a Muslim country in the region was in a position to export Halal meat to them at low costs as compared to European countries.
He said that UVAS was providing certification facilities thorough its international standard lab which had been accreditation by WHO.
Source: pakobserver.net