News From : DagangHalal.com (08 Jul 2015)
BACKGROUND
Asia Oceania Halal Certification Bodies Enhancement Programme was conducted on 10th – 14th November 2014 in Palm Garden Hotel, IOI Resort, Putrajaya Malaysia. It is co-organize by DagangHalal Berhad and Department of Standard Malaysia. This programme is intended for JAKIM recognized certification bodies in Asia and Oceania. The programme was participated by 40 pax from 27 CBs.
It was officiate by Madam Hajjah Hakimah binti Mohd Yusoff, director of Hub Halal under the Department of Islamic Development Malaysia. The objectives of the programme are to enhance the competency and to support the development of halal certification body in conforming to the Malaysia Halal Standard.
TENTATIVE PROGRAM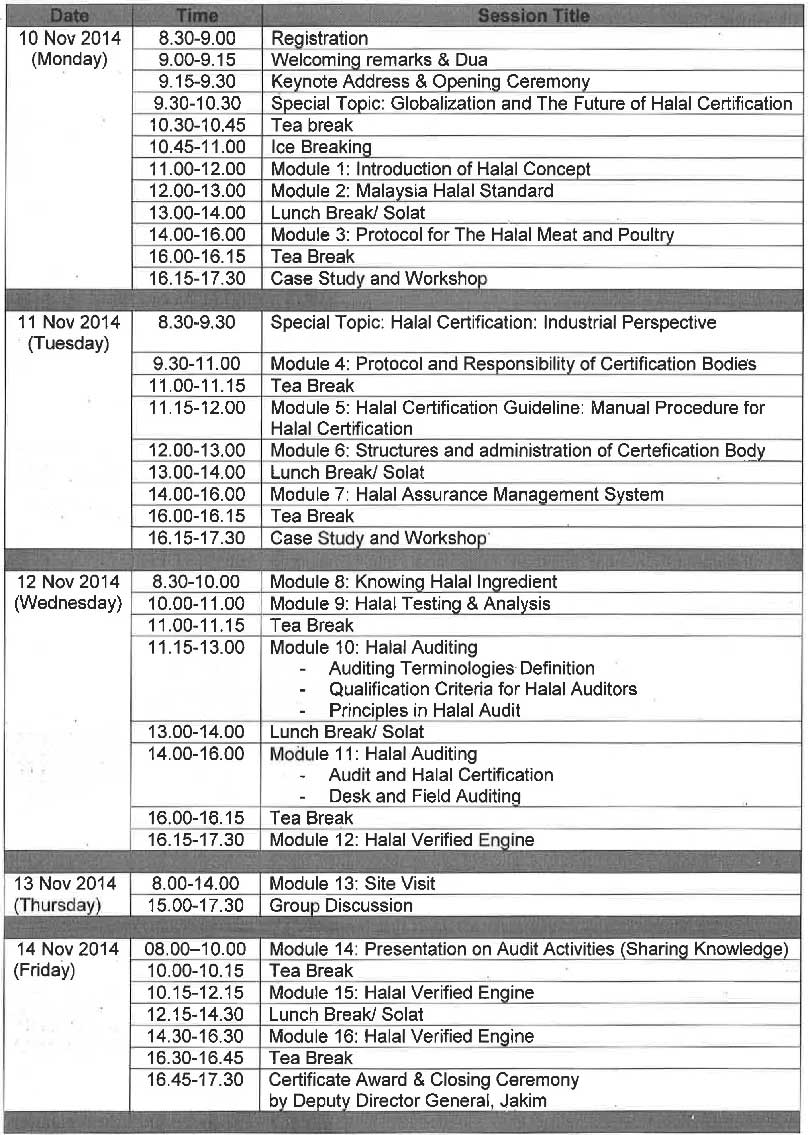 Most of participants involved in this training unanimously agreed that HVE system is beneficial to their organization and helps them manage their database. The participants agreed the trainer able to provide sufficient answers and solutions.
Participants also gained a lot of experience and knowledge from the programme and they are looking forward for more training especially on HVE data population hands-on and hope there are more time allocated for it.
EVENT PICTURE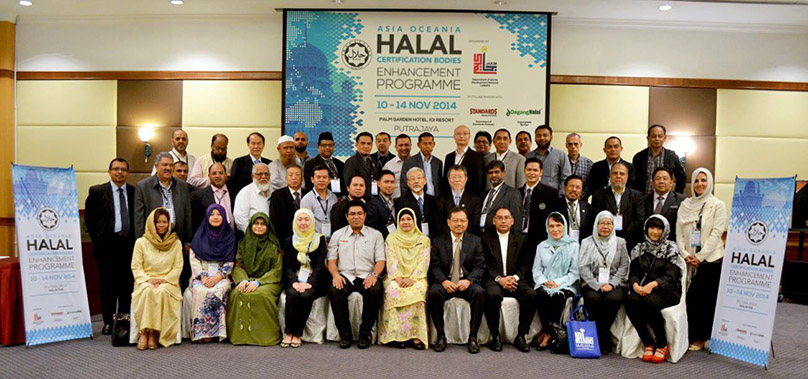 During launching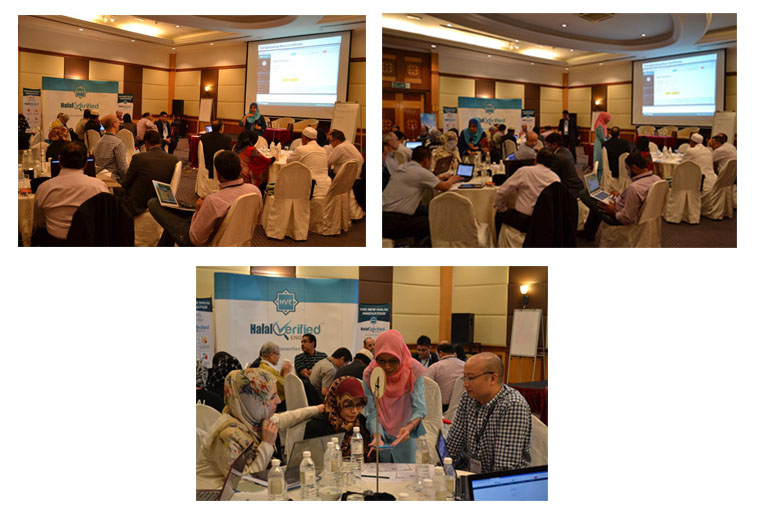 During Training Session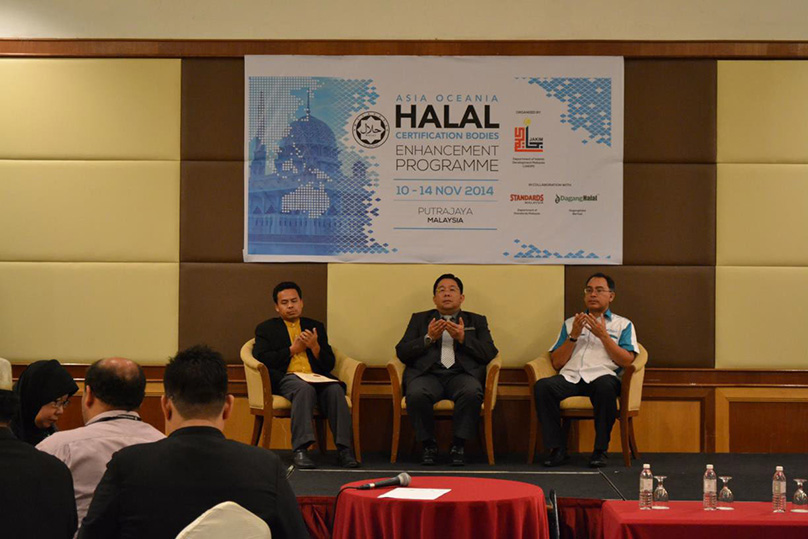 During Closing Ceremony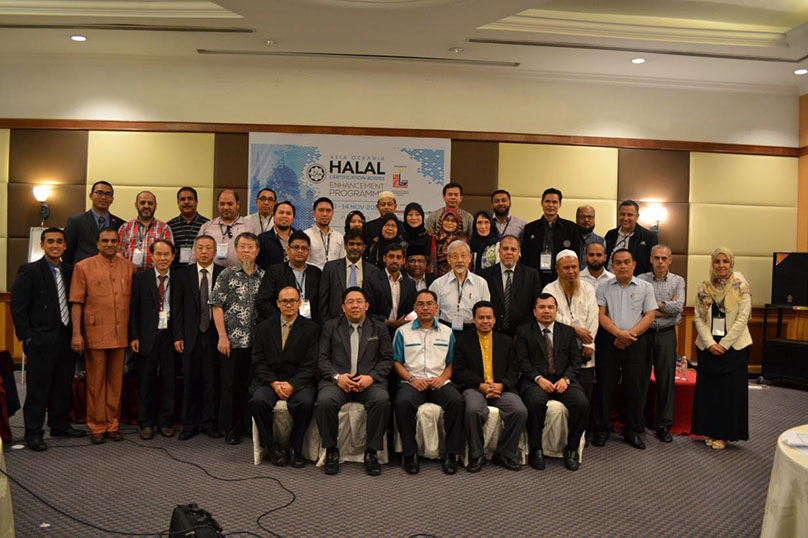 Participants Group Photo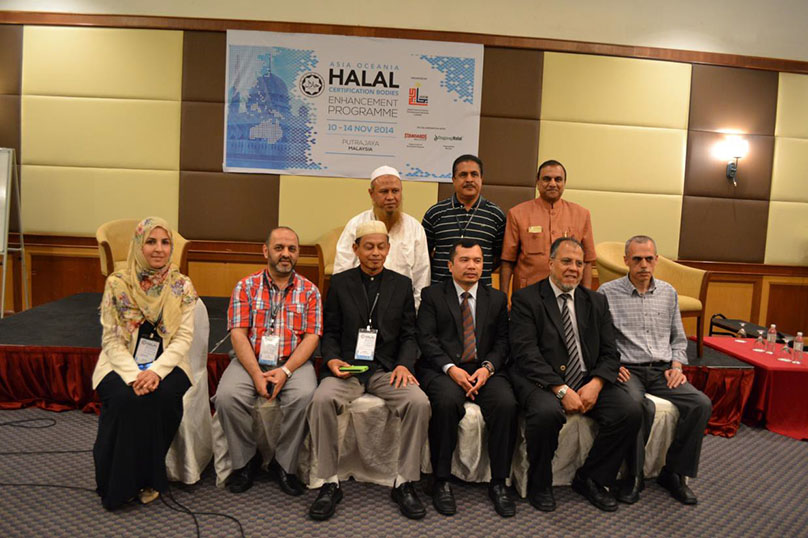 CBs from Australia with Ustaz Asri from JAKIM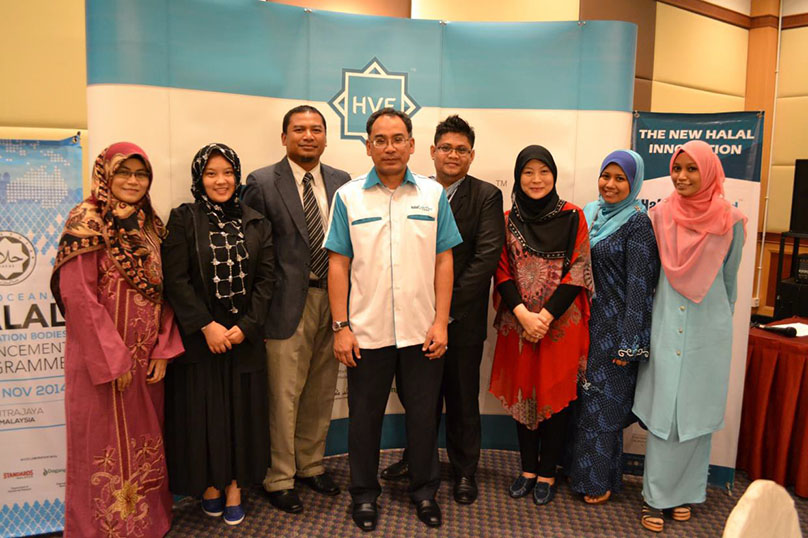 HVE Group Photo with ARA Halal Development Services Centre Inc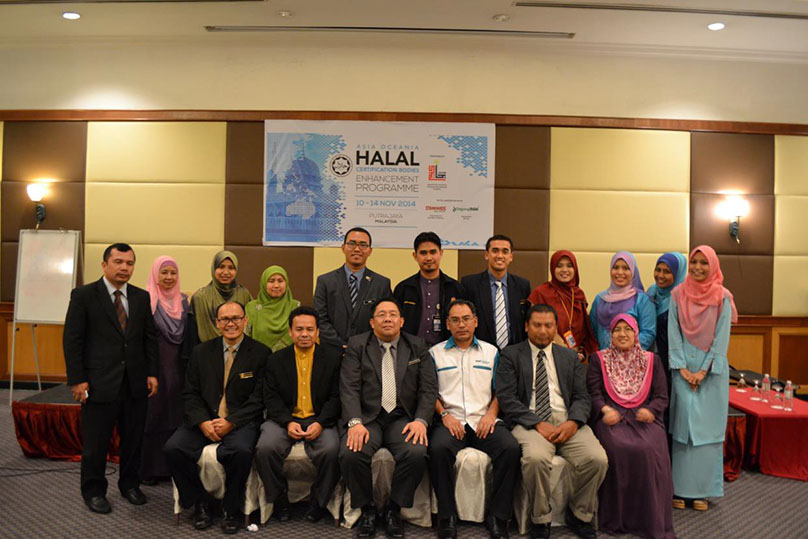 Asia Oceania Halal CB Enhancement Programme Committee Photo