News From : DagangHalal.com (21 Apr 2014)
Touted as Asia's largest and most comprehensive international trade event for the food and hospitality industry, the 4-day Food&HotelAsia2014 (FHA2014) came to a close on 11 April 2014 at the Singapore Expo. Occupying all 10 halls of Singapore Expo which amounted to an immerse 102,000sqm of exhibition area, FHA2014 and WSA2014 welcomed a record 64,826 international trade attendees from over 100 countries/regions, a 5.8% increase from the last edition in 2012.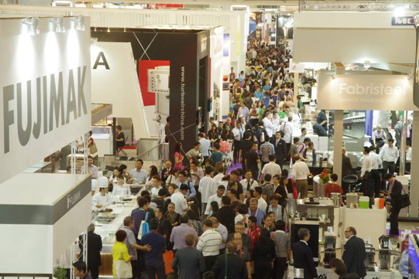 Over 64,000 trade attendees packed the walkways of the exhibition halls – some were searching for products and services for their businesses, while others were looking to establish new business contacts.
Trade buyers were spoilt for choices as they thronged the exhibition halls to source from the extensive range of products and services put up by 3,214 exhibitors and 63 international group pavilions. Growing with market demand, FHA2014 also saw the debut of Speciality Coffee & Tea – The International Event for Speciality Coffee and Tea.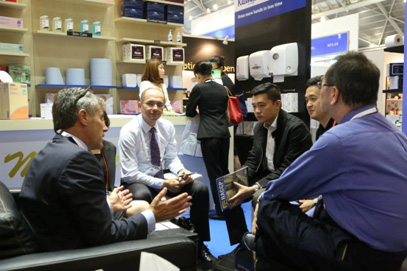 Exhibitors in serious business discussion with potential trade buyers.
Adding to the excitement onsite, a string of world-class competitions, seminars, workshops and activities were staged alongside the exhibition. Thousand of competitors were vying to out-do each other with their skills and talents at the 5 world-class competitions; while on the other hand, trade attendees and conference delegates were highly engaged in gaining and sharing industry knowledge at the conferences, seminars and fringe activities.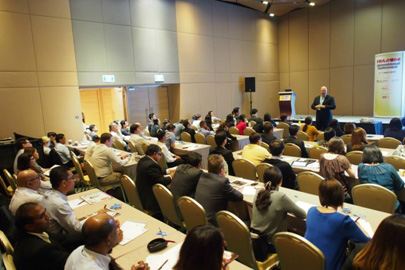 The FHA2014 International Conference was well-received by industry players and played host to over 500 attendees.
A contestant displaying his bartending techniques and showmanship at the RIPE-WSA Cocktail Challenge, one of the five world-class competitions at FHA2014 and WSA2014.