News From : DagangHalal.com (17 Feb 2012)
THE Penang International Halal Exposition and Conference (PIHEC) returns for the third edition this year with more programmes for visitors.The event scheduled from Feb 24 to Feb 26 will comprise both an exposition and a conference.
State Religious Affairs, Domestic Trade and Consumer Affairs Committee chairman Abdul Malik Abul Kassim (pic) said that more than 160 booths had been taken up at the exposition, indicating a profound interest from various halal-based industries such as food and beverage, personal care and Islamic financing.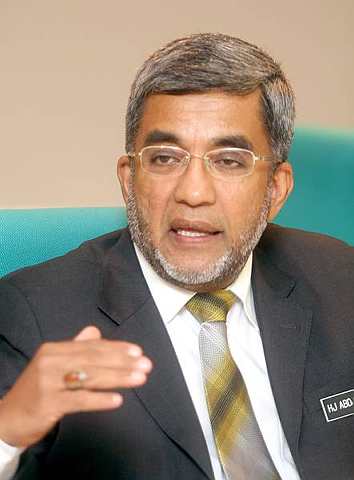 Abdul Malik Abul Kassim
"We hope more people will attend the event as there are a number of new activities that are lined up for this year.
"They include the Festival Simfoni Mahabbah (Symphony Festival) and Islamic shows performed by local artistes such as Mawi, Hijaz and Akhil Hayy," said Abdul Malik.
The halal exposition will be held for three days at the Penang International Sports Arena while the conference is at Eastin Hotel Penang on Feb 25.
Source: The Star Online